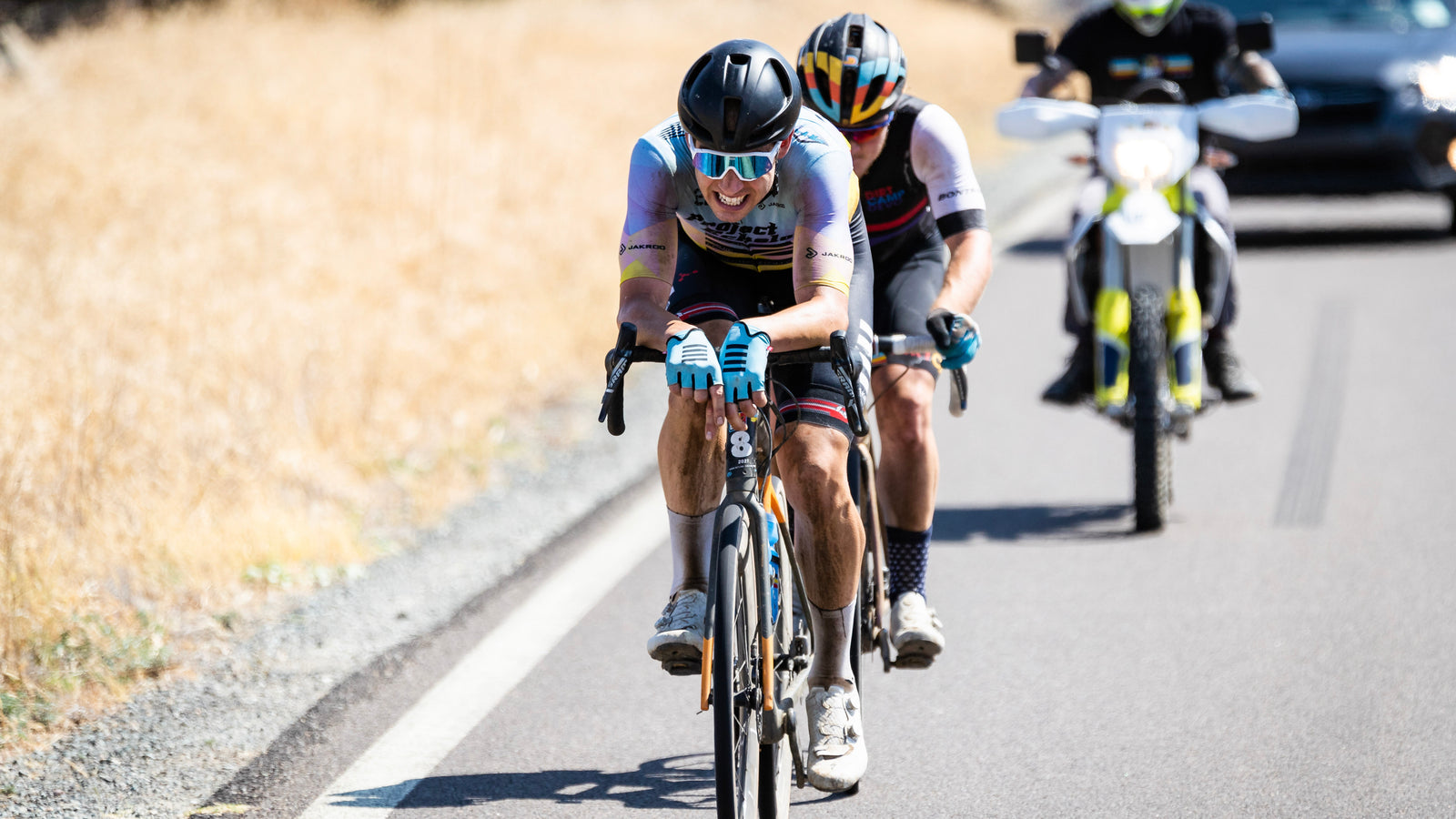 For those of you that don't know Stephen, he's a big, powerful rider, more at home in a break in a crit than in the canyons and mountains of California... which explains his strategy of getting off the front for the big climb up the Zwartenberg.

Before his day off the front began, Stephen initiated the break that would define the day's racing, and brought eventual second place finisher, Sandy Floren, up to the lone rider off the front, Mike's Bikes rider, Miles Hubbard. This was after Sandy let him know he was hovering off the front trying to get the group to speed up. Sandy told him he wasn't sure he wanted to be in a breakaway that early in the race (100-miles to go!), and allowed Stephen to pace for the next couple miles up to Hubbard  Sandy came along for the ride that Stephen was very adamant and purposeful to get going. He set the pace for the Black Canyon climb, and he spent a great deal of time working with Sandy through the flat and windy sections as they shared the load of pace making throughout the road sections. 

As a 190 pound 6'5 rider, anyone else is almost assuredly going to get an easier ride than him. Up climbs, he doesn't get any benefit from drafting, while the one(s) with him can find a lot more protection on the flats than he can with them. 

Stephen and Sandy were alone at the front for a very long time, after dropping Hubbard on Black Canyon - in the heat and with the head wind, while the chase group of roughly 15 riders worked together to try to reel the two back in. Stephen would eventually crack, but not until after 100 miles. Even still, Stephen fought and fought, and climbed the Muur van Dubbelberg like a 128-pound GC rider. He would eventually finish in fifth, outpacing many of the best gravel, MTB and road racers in the world.

It was a huge effort that will be featured in the BWR TV Documentary, which will air on OUTSIDE TV in September!