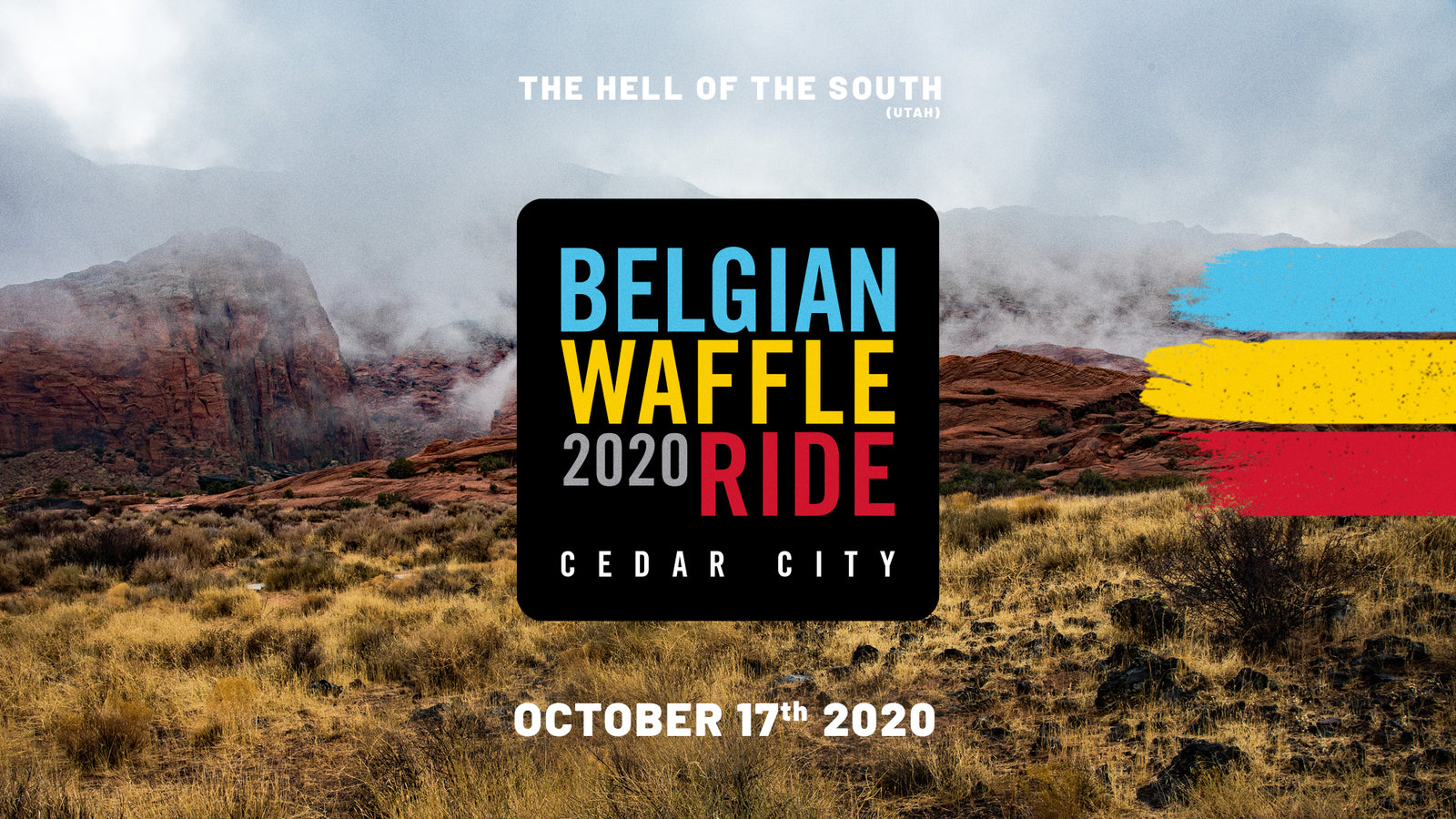 Dear Rouleurs and Graveleurs,

When I was 10 years old, in 1974, with a newfound freedom that only two-wheels can offer, I rode circles in our back yard while the radio relentlessly played the number 1 hit song from MFSB ("Mother Father Sister Brother") titled TSOP, which to me still stands for The Sound of Pedaling. Essentially an instrumental (only in the Seventies would it be possible to top the charts with a song like this), TSOP came from MFSB's Love Is The Message album. The only words heard in the song are "People all over the world, let's get it on, it's time to get down."

TSOP was the first song I heard Sunday morning after waking to the surreal swirl of mental polaroids, fleeting vignettes, and the echo of Frankie and Jim's race commentary. While revving in the glories of the first-ever BWR outside of California, I was immediately taken back to the house, the street, the family, and the bike of that 10-year-old version of me. I could hear the pedal's whirling…

What is so remarkable about Mother Father Sister Brother is that it was much more than a band. It was a large, extended family with a pool of more than 30 musicians who would come together as a collective; a musical family. Particularly on TSOP, there is no frontman, no lead-singer, or lead-guitarist. In their stead, a legion of cooperative players coming together to make sonic magic happen… a family connected by a common love.
You know you want to hear this song now!
And that's what brings me to back to Utah, and specifically, this thing we all just did in Cedar City. The same familial sensibilities that MFSB represented during their career are also evidenced by the importance of 'family' in Utah. There is a Family Prosperity Index that measures 50 social and monetary factors to rank each state, and Utah has constantly ranked #1 in the nation. And Cedar City offers not only a taste of the importance of 'family,' but it also offers a spectacular canvas for a different kind of family to draw upon; a newer, two-wheeled tribe formed in the shared love of this thing they now call 'Gravel.' And this family, much like MFSB, has a genuine commitment to the values of diversity and equality, that we should be able to work together to find compassion and peace no matter how wide our tires are. This family understands that forcing the beliefs of one onto another, diminishes diversity and skews the scales of equality. By engaging in compromise and extending love to all of cycling's children, who are our mothers and fathers, brothers and sisters, together we can create a peaceful, diverse tapestry of ideals and beliefs, expressed by spinning wheels and tales alike… in the gravel.
Waking up to The Sound of Pedaling Sunday morning, I was reminded just how remarkable this gravel family is and how much more diverse and attractive it has become… perhaps even more so yesterday than any other single day in my mind. One need only take a quick glance at the results of the inaugural Canyon Belgian Waffle Ride Cedar City to see that now cats and dogs are carousing together, getting their chocolate and peanut butter all mixed up. We got to see the best mountain bikers, road racers, BMXers, 'cross racers, and triathletes in the world all cavorting under the banner of 'family' along a 125-mile gravel route the likes of which not one of them had ever raced before until yesterday. I can still hear the whirl of wheels, the roll of rubber, the true sounds of pedaling from mothers and fathers, brothers and sisters.
From my selfish purview, which is all I really have to offer on this reflection, I got to watch this new family get along in the most remarkable of ways, where political differences were checked at the start corral(s), the costumes were more for expression than any commitment to some clique and preferred two-wheeled disciplines were about as important as a favorite breakfast cereal. What did matter for most was that it had been at least eight months since any real US-based racing had happened and in that pent up desire for riding in a group or competing against real humans, somehow blossomed this wider breadth to the fabric of the family. In short, the gravel family welcomed new members and did so with coolness, cooperation, and compassion as watchwords.
The race commenced exactly on time at 7:30 a.m., which was a testament to every rider agreeing to play but the rules, and those rules were pretty simple: You must wear a mask to be in the group and you must start in your socially distanced corral, of which there were 15. Every single mother, father, sister, brother played along. Everyone with a mask on. So away we went, like a family to church.
The wonderful Cedar City team, which includes most notably, Brad Abrams, and a host of police, sheriffs, civil servants, and enthusiastic volunteers had but one mandate and that was that we start everyone at one time so that the smaller police team could get everyone through the first 5-miles together, which featured the only real intersections of the entire day. With that, we had to keep everyone together, which made the initial roll-out a bit more stressful than we will have in future versions of BWR CC.
With the initial neutral section out for the way, the route rolled north on the first dirt sector of the day, the Groene Vlaggen. This six-mile sector offered a glimpse of the terribly dusty conditions manifested by the Extreme Drought experienced in the county this year. The lead vehicles and lead riders kicked up clouds of dust that are easily evident in much of the event's photography. It was during these opening miles all the way to Little Salt Lake, after which the terrain changed and went upward, that the riders on the front drilling it featured none of the riders who would go on to terrorize the course's many and varied features.
During these opening miles, the hitters were biding their time behind the overly zealous and inexperienced, but once the riders hit the first KOM and KOD sectors around Parowan Gap, the race sorted the wheat from the chaff. Alexey Vermeulen took the KOM handily on Rode Heuvels bypassing the many who had gone out too fast, and Peter Stetina took the extended version of this Ronde van Rode Heuvels sector for the KOD segment tied with Keegan Swenson and Griffin Easter. The end of this sector featured the first Feed Zone and a mile rest before riders were back onto the gravel for the nearly 11-mile sector called Rollers for Rouleurs. It's here that about 18 riders coagulated for the entire sector without any attacks but a steady enough pace that kept any chasers away. Peter Stetina, Griffin Easter, Alexey Vermeulen, and Keegan Swenson were joined by Dylan Johnson. TJ Eisenhart, Brian McCulloch, Maxx Chance, Hunter Grove, Ryan Standish, Ivan Gallego, Joe Goettl, Eric Brunner, Taylor Shelden, and a few others. No one from behind would ever connect and many in the group would be dropped.
The next interesting sector, De Ruigen Kale Heuvels, proved to be the punctuating moment in the race for both the women's and men's field! With a large group of men crossing over the cattle guard entrance one by one, they quickly splintered by the acceleration from Alexey and Peter and their future break-mates who collectively obliterated the field and rode through this challenging and sandy like bats outta hell. Even up the sandy Als stroop een zandheuvel opduwen, which means 'pushing up a sandhill like molasses,' where lots of riders got to dismount (and not for the first time), they kept gaining ground on the would-be chasers.
Once the leaders exited this 8-mile sector at mile-50, the lead group had been established and would spend virtually all of the next 75-miles together, like a family, working, joking, taking natural breaks, and teasing each other. Remarkably, these eight riders—Peter, Griffin, Alexey, Dylan, Ryan, Eric Brunner, and Keegan—would spend the better part of the day cooperating to such a great degree that there several minute advantage ballooned to where the nearest chasers were 10-minutes behind by the end of the next long KOD sector called Woestijn Werpheuvel.
From their emergence as the lead group. they worked together so well that other than Peter's extended time on the front over KOM #2, Muur Desert Mound, it was impossible to determine which rider was doing the most time on the front. Everyone worked together, even those who were suffering the most in the group. In fact, on two separate occasions, the group agreed to take a natural break and they all stopped or quit pedaling! Everyone—the national cross champion, the national mountain bike champions, the World Tour riders, the pro mountain biker—all played by the rules.
Another fun thing to witness was that everyone in the break kept an eye out for one another, and eventually, each one of them had an issue or two that would cause them to lose contact with the group, and every time the others would either let up or otherwise wait. But as soon as they were together again they would get right back to work. There was never a crossword or an attack.
This may have been because everyone knew that at mile-107 the final two tests would begin. The first, the Muur van Kanarraberg, the final KOM of only 2.6-miles and 1500 feet of climbing with its ever-increasing steepness factor and washboards that gave way to rocks, silt, and sand. All the riders in the break were together to the dirt climb, and though there weren't any attacks, the day's effort and the challenge of the Muur conspired against each rider as they one by one popped off the pace Peter set. By the turn with less than 1-mile to the top, the hill gets worse in every way and with Dylan Johnson getting gapped, just Keegan and Alexey were hanging on when Peter put in the first real attack of the day, after 110-miles. And in less than 1km, he was able to get several seconds on Keegan and even more on Alexey who was losing traction in the steep sand and silt. And then Peter threw himself down the rather dangerous 1-mile descent back to down the main gravel road that leads to the looming challenge of the day, The Tolweg (Turnpuke), which was the final test. By the bottom, Peter had a 25-second lead on Keegan (who had been riding without a front brake the entire day!) and 15 more seconds on Alexey. Just a few miles later, over at the 4.4-mile single track of the Turnpuke, Peter's gap on Keegan was 16-seconds with Alexey another 20 seconds back. At this point, they had only 10-miles to go but half of it was over the twists and turns—sweeping and swooping—leaving riders weeping or whooping, depending on their single track skills and whatever energy they had left. Peter and Keegan exited together, gaining more time on Alexey, and over the ensuing miles along the bike path agreed not to attack each other until they crossed onto the road with a mile left.
Rounding the final turn together, with 1-km to go, Keegan went from way out and was able to fend off anything Peter could give to win by a bike length or two and take home his first gravel victory, being new to the family.
Keegan's victory over Peter just adds to the allure and dynamism of the gravel family, with every two-wheel discipline coexisting harmoniously under the banner of Family. The women's race was no different with Rose Grant and Kathy Pruitt, both mountain bikers, taking one-two. Third was Crystal Anthony, a pro 'cross and mountain biker, and fourth was Heather Jackson, American Record Holder for Ironman. And fifth was Melisa Nelson.
Tomorrow we get to hear their story. Stay tuned.
Photos
Articles
Special thanks to Pure Gravel for coordinating our live streaming efforts on IG ad FB. Follow them on Instagram and their website PureGravel.com
We continue to grow as a family in the best ways. Mothers Fathers Brothers Sisters all welcome the new and uninitiated to the gravel family, and its strength and allure will come by way of extending love to all of cycling's children. Together we are creating a peaceful, diverse tapestry of ideals and beliefs, audibly expressed by The Sound of Pedaling and the Eternal Importance of Family.
---
Thank You, Family!
It take a big extended family to pull off and event like the Canon Belgian Waffle Ride. Without these family members working tirelessly behind the scenes, there would be no Sound of Pedaling to the smell of waffles and dust.
The BWR Family:
Jay Isbell
Kim Isbell
Finn Isbell
Jasper Isbell
Todd Hageman
Marc Saulnier
Nick Buck
Nick Smith
Phil Tinstman
Shelby Reynolds
Victor Sheldon
Randall Coxworth
Lauren Diaz
Jim Miller
Frankie Andreu
Jon Hornbeck
Joy McCulloch
Todd Hess
Todd Park
Amber Tinstman
Sherry & Ray Grijalva
Karl Bordine 
Jamie Glenn
Joe Marckx
Bill Burnham
Jason Carver
Michael Marckx
Cedar City:
City of Cedar City- all volunteers
Cedar City Police Department
Utah Sheriffs 
Utah DPS
Brad Abrams 
Film Crew:
Jake Orness
Simon Nicholls
Chad Smith
Linda Guerette
Erick Gonzalez
Eddie Hoffman
Brandon Price
Tyler Christenson
Jenna Bullbrook
Steve Driscoll
On-Course support:
Paul Dunlap
Adam Spahr
Tim Trevino
OmniGo! Timing:
Katie Hedrich
Tony Restuccia
Ken Kramer
Pure Gravel:
Steve Driscoll
Kris Hull
Shelly Driscoll
Policy Kings Brewery:
Gear Grinder Grill
Sam and Matt and their crew
All of our sponsors:
Canyon
Eliel
IRC
Monster Hydro
ENVE
SIS
Wahoo
100%
Kask
Orangeseal 
Honda Motor Company
Freakshow Wine - Damian Gonzalez from Cranked Naturals
Pickle Power
Some think this is the finish line. We see the start of new challenges and a growing family of loving bike-minded people who want to get dirty.