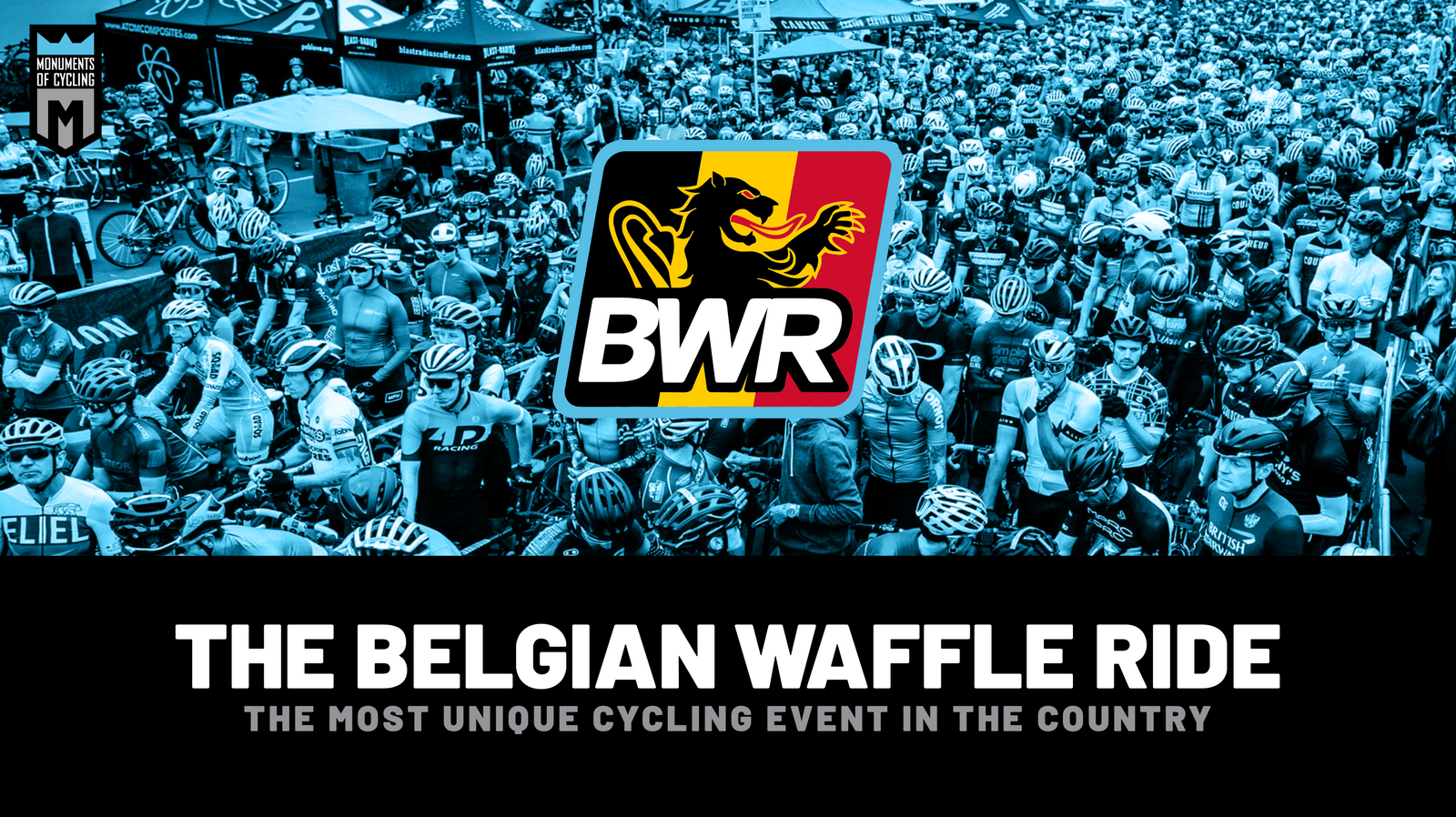 PLANNING MODE IS FULL GAS!
As we draw ever closer to the exciting reality of being able to ride together again, we have been making solid headway with the cities, parks, trail and the county in our prep to be able to host such a large event, which is just 68 days away.
We are excited to sharing with you specific information about the events, their routes, their idiosyncrasies and the special people who make up the fabric of the BWR peloton, which has grown dramatically over the last year.
THE COURSE
The BWR SD celebrates its 10th Anniversary with a freshly augmented course that features almost all of the glorious segments of the past few years with an added twist or two. We are very hopeful the county will approve this new version.
We've added some challenges at the beginning to ensure the first dirt sector, the tarty, twisted and treacherous trail known as Lemontwistenberg, isn't as much of a fustercluck as it has been in the past. We've also added a super fun finishing circuit that is certain to delight riders and spectators alike. In between theses two sectors are 18 others that are sure to tax riders in untold ways, and this isn't to mention the headwinds, heat and head games riders will be confronted with.
THE WAFFLE WEEKEND
Below is the current schedule of events, which is sure to be added to in the next two months.
FRIDAY, JULY 16TH
7 a.m. - 11 a.m. – EXPO VENDOR LOAD IN
12 p.m. - 6 p.m. – BWR EXPO & REGISTRATION
5 p.m. – 9 p.m. – LOOK CRIT-CROSS (OPEN TO EVERYONE)
6 p.m. – 9 p.m. – LOST ABBEY LIBATION STATION
SATURDAY, JULY 17TH
10 a.m. - 6 p.m. – BWR EXPO & REGISTRATION
11 a.m. – IRC TIRE THERAPY – MAIN STAGE
12 p.m. – RIDER BRIEFING #1 – MAIN STAGE
1 p.m. – CONSUMPTION STRATEGIES BY HAMMER NUTRITION
2 p.m. – RIDER BRIEFING #2 – MAIN STAGE
3 p.m. – LIVE MUSIC - MAIN STAGE
5 p.m. – 6 p.m. – VIP/MEDIA RECEPTION
6 p.m. – 9 p.m. – VIP/MEDIA/RIDERS PRE-RACE DINNER
SUNDAY, JULY 18TH
4:30 a.m. – WAFFLE ENGORGING ENSUES
7 a.m. – WAFFLE PRO, 1/2 MEN START
7:05 a.m. - WAFFLE WOMEN START
7:10 a.m. - WAFFLE MEN CAT 3/4 START
7:15 a.m. - WAFFLE MEN CAT 5/PUBLIC START
7:20 a.m. - WAFER MEN START
7:25 a.m. - WAFER WOMEN START
7:30 a.m. - WANNA START (ALL)
10 a.m. – EXPO AREA OPENS - MUSIC, BEER, FUN AND GAMES
4 p.m. – PRO & CATEGORY AWARDS
4:30 p.m. – WAFER & AGE GROUP AWARDS
6 p.m. – EXPO CLOSES
8:20 p.m. – COURSE OFFICIALLY CLOSES (SUN SETS AT 7:56 p.m.)

* wave starts are determined by usac road category submitted at registration
PERFORMER PROFILE
This week, we have another regularly committed Waffle performer... one who inspires and coaches many others to get out there and reach for more. His athletic, artistic and ambitious ways provide sunlight on the roads, trails, rivers and lakes around Portland, Oregon and amongst the legion of other riders attempting to complete the most unique cycling event in the country.
Chris Bagg
Triathlete, Coach, Teacher, Writer, Cyclist, Inspiration.
MMX: How long have you been an endurance athlete, and what was your first taste?
I started swimming in 5th grade, after going to my friend Nathan's swim practice in Worcester, MA and deciding that swimming back and forth for two hours looked like fun. I drifted away from swimming after I graduated from high school, after waaaaaaayyyyyy too many yards spent over the black line. I played soccer in college and wanted to continue, but discovered after moving to Washington, D.C. and working in the theater industry that no adult soccer leagues played on Monday evenings. I started running around the Washington Mall each morning and signed up for my first marathon, the aptly named "Washington D.C. Marathon." I managed a 3:11, missing qualifying for Boston by one minute. I was hooked.
MMX: What's the hardest race you've ever done?
Unbound Gravel 200 is definitely up there, but any of the Ironman races I have finished sit up towards the top of pure difficulty. Bike races are always difficult, but the final few miles of a well-executed Ironman are particularly uncomfortable. In 2011 I had to hold off a hard-charging Jasper Blake in the final few miles at Ironman Canada, and I never want to experience that particular discomfort again.
MMX: What's your favorite race?
The River City Cyclocross Crusade races at Alpenrose Dairy. Sadly no more, due to creeping suburbia and capitalism.
MMX: As an endurance athlete, and coach, what is the best advice you can give someone attempting their first BWR?
Do plenty of big gear work during your preparation—gravel racing is often low-torque, and I was unprepared for the amount in my first BWR and suffered some cramping

Your experience is NOT governed by your performance in the first few miles/the neutral section, but your day can certainly end there—ride within yourself and be safe

Oh my gosh have fun—there will always be someone faster than you, and one great thing about races such as BWR is that they dispense with the categorization system that tells athletes "higher is better." Enjoy the challenge, the scenery, and overcoming the adversity you put in place for yourself, rather than the adversity of others
MMX: What's the hardest thing about the BWR? What's the best thing?
The hardest aspects of both BWR SD and CC for me are the steep climbs towards the end of the races. I'm a big guy, and I do tend to rely on muscular power (see all my griping about big gear work, above), rather than my cardiovascular system. Big climbs at the end of long days, if you've been muscling things along, can be difficult. That said, I think those climbs are important for the identity of the race (it's supposed to be hard, right? What would Tom Boonen say?), and I would be sad to see them gone.
My favorite thing about BWR is the tone of voice of the event. I'm a former English teacher, and a nerd, so things like tone are important to me. What is tone, though, in the first place? Well, it's not "mood" or "atmosphere," although those are also important. Tone is "the author's attitude towards his/her subject material," and I feel that YOUR attitude towards cycling and bike racing includes the following:
Cycling is a beautiful sport, infused with the personal meaning that arises from overcoming personal adversity

Cycling sometimes takes itself too seriously, and taking the piss out of it is necessary, in the same way that jesters kept kings from getting high on their own supplies

Bike racing has become a bit too macho and results-oriented: can't we all agree that personal challenge and glorious scenery and the satisfaction of hard work is reward enough?
MMX: Who most inspires you athletically? Artistically? Spiritually?
Athletically: Peter Sagan, Roger Federer, Heather Jackson
Artistically: David Foster Wallace, Jennifer Egan, George Saunders, Elizabeth Bishop, David Byrne, Portishead, Stephen Malkmus/Pavement/Silver Jews, Brené Brown
Spiritually: Gravel roads in fir forests, the coast of Maine