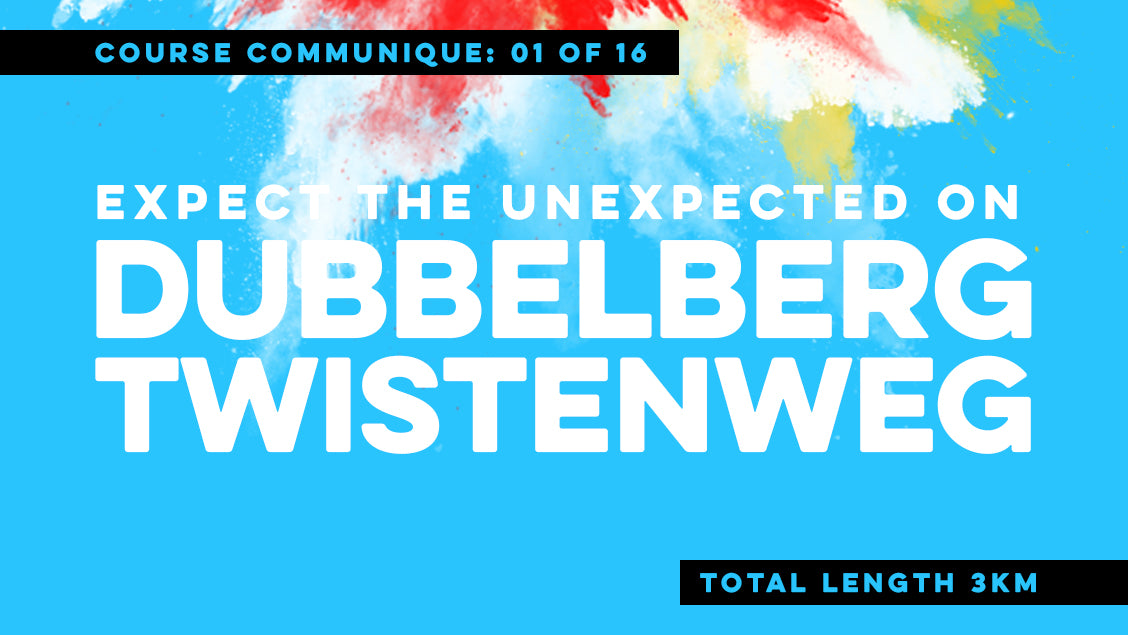 In years gone past, reaching the top of the Dubbelberg meant finishing was just a matter of letting gravity do its thing. This sort of made the last 10 or so miles a bit anti-climactic or worse, it made them silly, as the riders you dropped on the way up would run red lights to catch you going down (we remember you still). 
So once again, we've decided to skip the full descent of the Dubbelberg and add in a fun, tricky, twisty dirty trick, forcing riders one last time to test their gravel grinding skills in a masochistic maze of trails that offer a view of the finish line but provide no direct line toward it. At nearly three-kilometers in switchback length, this is the zig-zaggiest and perhaps most sinister of all the sectors. Dubbelberg Twistenweg requires skills, sacrifice, singular focus and a sense of humor to navigate, as once again the opportunity to walk your bike becomes a necessity if any of those things are missing from your repertoire this late in the game. It may be twisted, but it's demented too. 
PLEASE GO SLOW HERE OR YOU'LL REGRET THE TIME YOU'LL SPEND WITH THE PARAMEDICS WHO AWAIT THE ARRIVAL OF THOSE WHO PAY NO HEED TO SUCH ADMONTIONS.
---
 Here is a video of the sector from our friends at PureGravel.com