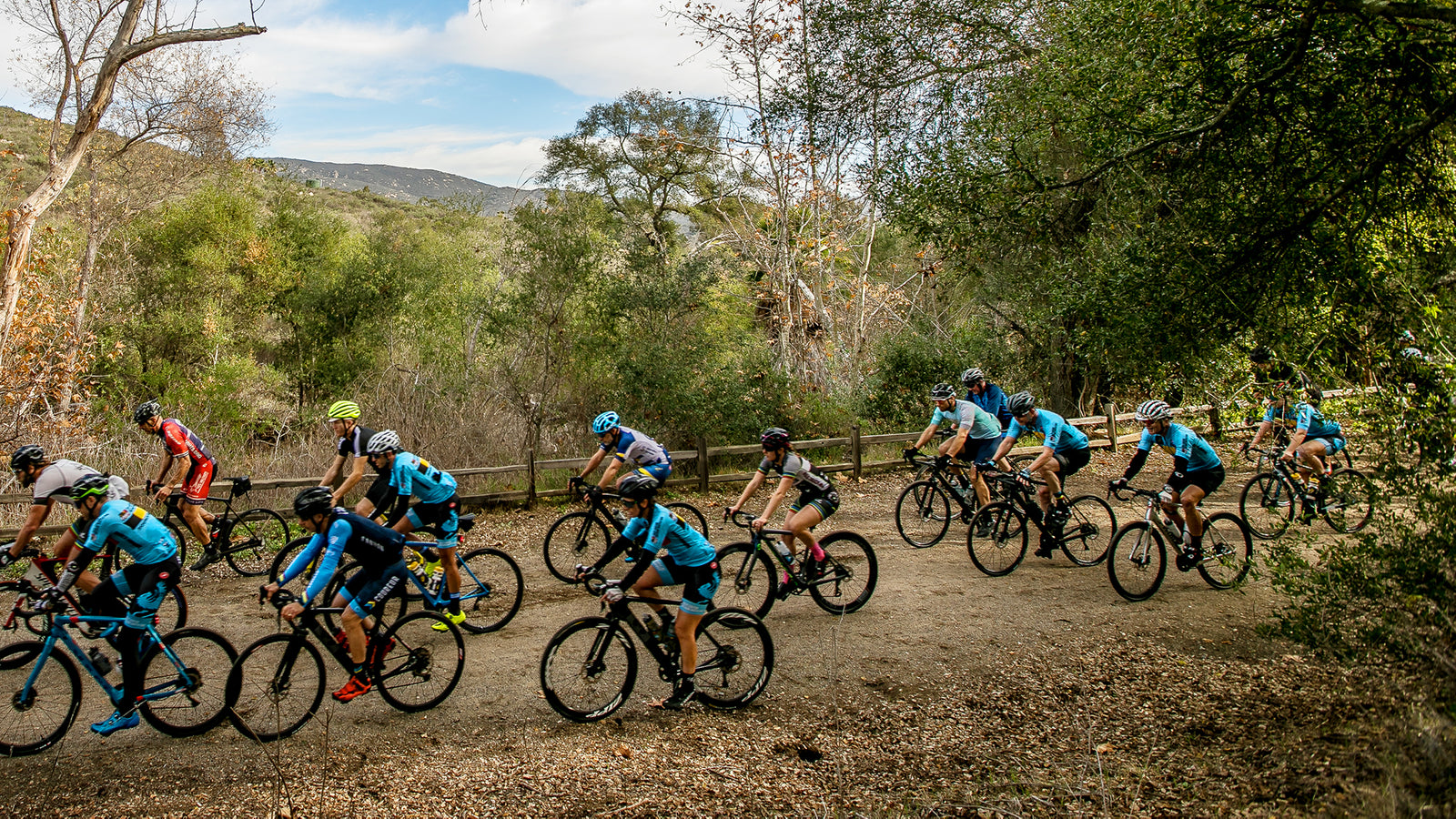 It's getting to be Gravel Season again. Many of us are planning for the BWR and Dirty Kanza 200, and many more of us are starting to enter preparations for other big events (SBT Gravel, Crushar in the Tushar, Rooted Vermont, FoCo Fondo, etc). All of us have read countless articles about the "best things" for gravel fondos in far too many magazines and online sources. And honestly, most of those articles are good and we recommend that you read them again and make a checklist as you're packing for the next adventure.
This list is different.  We've asked our coaches and clients about preparations that seem trivial but have a legitimate impact on their experience.  
Here goes: 
Spare contacts or prescription glasses.

 

Being able to see where you're going is guaranteed to improve your safety.

 

NEW TIRES with fresh sealant. If it's a big event, nevertry and make your tires go "one more ride."

 

It's not worth the risk of ruining your experience at an epic event. For gravel rides, wider is better.

 

Wider tires have more volume which allows for less pressure while absorbing more sock/ vibration and they roll fast if you get the right one.

 

We recommend a 40c tire such as the IRC Boken 40.

 

New bar wrap and gloves.

 

Contact points are key to protect.

 

That's why we stress the bibs, shoes and hands.
New shoes with stiff soles.

 

Flex is bad when you're on an all day adventure ride.

 

Just like hospitals and service industry stress footwear for long days on your feet, we do as well.

 

Also, trim your toe nails.

 

Duh.
NEW Bib shorts.

 

We recommend opening a fresh pair and suiting up in them for that first ride on an epic day (Kanza). Bibs do stretch and elasticity fades with each wear.

 

As they become less snug they move more.

 

Bibs that move cause saddle sores and a saddle sore can put you on the sideline for weeks. If you're wondering, "I wonder if I need…."

 

YES!

 

You need new bibs.

 

And spring for the nice ones.

 

We generally don't look twice at any garment in this category that's under $200.

 

After all, you get what you pay for and those tender bits are rather valuable.

 

Chamois Butt'r

.

 

You're going to spend all day on dusty, dirty and/ or muddy roads.

 

Your sensitive bits will thank you for this.

 

Confirm your repair/ flat kit is up to snuff.

 

Here's what we recommend should be in the bag:

 

CO2 inflator without moving parts.

Two 16g CO2 cartridges

Multitool with the following: 1.5, 2.0, 2.5, 3, 4, 5, 6, 8mm hex wrenches; T25 Torx; flat and Phillips screwdriver; chain tool, tire lever, 8mm box wrench, 3.23mm and 3.45mm spoke wrenches

TWO spare tubes

Spare rear derailler hanger

Spare chain link, master link, pin

Patches

Tire boot

Tire plugs

2oz sealant

Extra chain lube

Pump.

 

CO2 is for quick fixes.

 

But few things rival the luxury of having an infinite amount of compressed air.
Bottle cages… that never eject bottles.

 

We recommend the Arundel Bando.

 

Never had one ever eject a bottle.

 

Ever. And this isn't the superlight carbon fanciness so it's not expensive.
Completely tuned and ready to rumble bike.

 

You've invested a large amount time, energy and money for this adventure.

 

Do everything you can to make sure your bike is ready too.

 

Walking sucks when you're supposed to be riding.

 

Tape.

 

Triple or quadruple that finishing tape holding on your bar tape.

 

You'll have extra if you need it and it will still look good.

 

Off- road pedals and cleats.

 

You never know when you'll be hike-a-biking. Make sure your pedals, shoes and cleats can all handle mud and sand.
Wheels with hookless bead technology such as the Enve G series.

 

It helps to minimize chances for pinch flats and when paired with wide rims and tires it's nearly guaranteed you'll keep air in the tire where it belongs.

 
There are obviously more items you can add to this list. We tried to keep it to a few things that really help make your day and event a good life experience.
Want to know more sign up for the Belgian Waffle Ride Survival Camp?