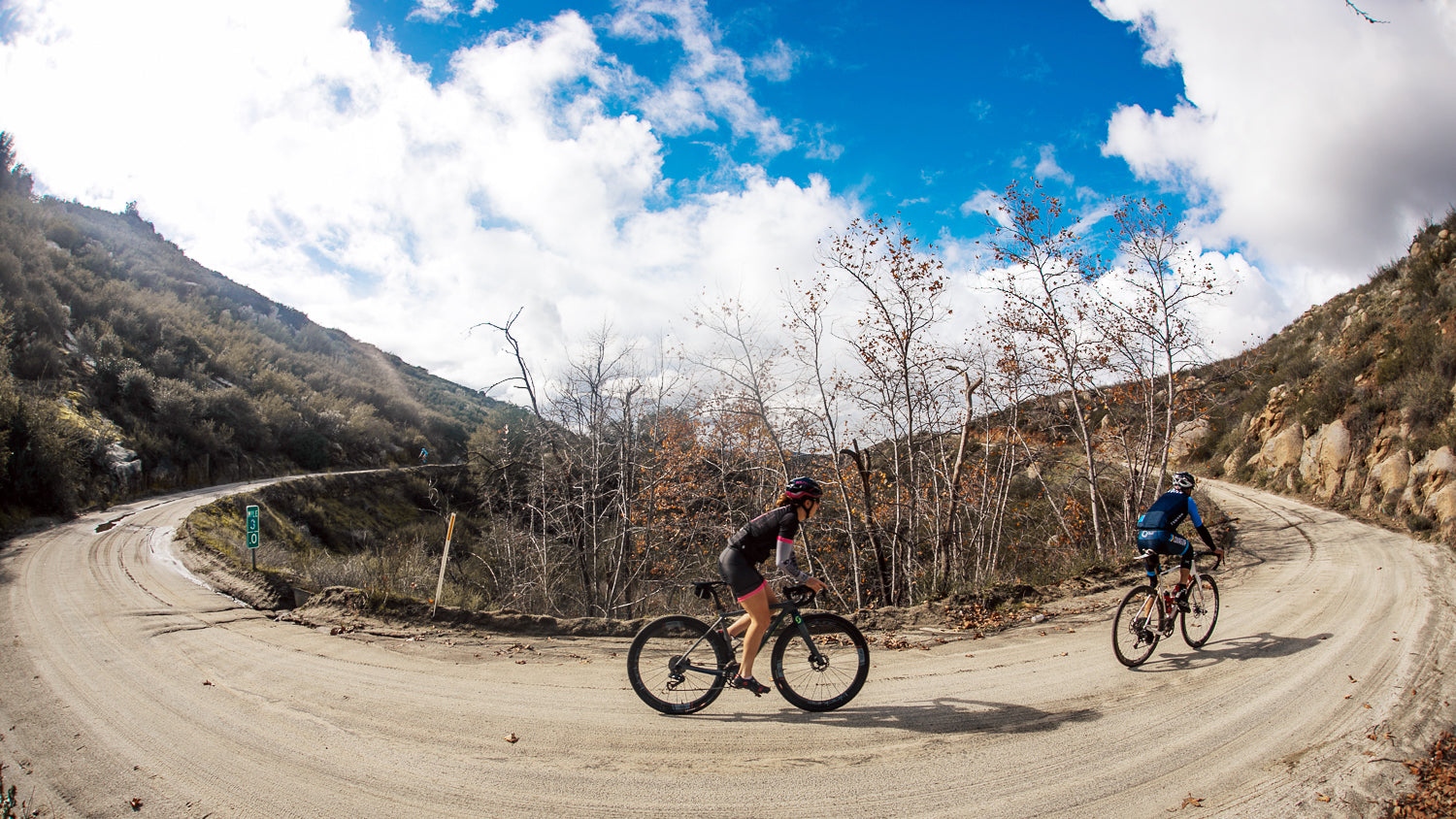 As life began to fill every corner of the globe, it has become adapted to each area. Every environmental niche has an organism that is perfectly suited to it. That sort of evolution is exactly what we expect from life. It's also what have come to expect as we become more adventurous in our ever-expanding desire to live life to the fullest and experience more of the world by going places always thought of as inaccessible. If you follow cycling media and print publications over the years, you'll notice a distinct and intriguing influx of bikes specifically built to be very good at some particular aspect of the sport. This ever-growing evolution tree of bikes now includes road bikes, road endurance bikes, road race bikes, criterium bikes, aero road bikes, climbing specific "ultra-light" bikes, fixed gear bikes, adventure bikes, time trial bikes, cyclocross bikes, fat bikes, and gravel bikes. Obviously, the idea of a "quiver" of bikes is exciting to some, alluring to others, but with the potential to be intimidating.
What if it was possible to prune the family tree and create a machine that was more chameleon like? What if we could bring all the bicycle technologies together to evolve the specific designs into one that truly could be used for numerous disciplines effectively and with very little, if any, compromise? What if that idea is already a reality? I believe that this evolutionary step has been taken and, while it's not for everyone, it certainly should interest all of us looking to make a bike purchase soon.
Modern drop bar evolution began in the early 2000s. Since then, professional road racing bikes and consumer bikes began a steady divergence from each other. Once "Endurance" bikes began to pop up in the early 2000s, it should have been obvious that long and low road race bikes had just speciated and created a new category with a little bit longer wheelbase and a little bit taller head tube, which was perfect for enthusiasts who weren't really into racing. Concurrently, cyclocross was gaining momentum as more people were introduced to the concept of taking a drop bar bike off road. From here, the idea that bikes didn't need to be built for road racing began to merge with the functionality of a cyclocross bike and the idea that we can use bikes for everyday adventures started to incubate. 
Meanwhile, in the professional road racing scene, the UCI and national governing bodies by proxy were doing their best to ensure bicycle safety for the Olympic sport but also stifling the creative minds of the talented engineers being hired at no small expense by manufacturers. Early sales and marketing initiatives had some initial success encouraging the purchasing of race-ready bikes. But it was becoming evident that, in similar fashion to NASCAR, F1, and Moto GP, the race machines were taking on the role of inspiring the features found in consuer machines that are purchased en masse.
Over time, bicycle makers began to discover that meeting the demands of the consumer has become more challenging and more appealing than pushing harder against the developmental wall imposed by the UCI. The demands of the modern consumer had outpaced the ability to deliver a better race machine while staying within the confines of the rules. We can see this in the current racing peloton.A large majority of bicycles sold are disc brake yet, watching the Tour de France, many World Tour teams are still on rim brakes. Much of the equipment the professional athletes deploy has existed for 10 years or more with minor annual changes to graphics packages. At a professional race level, the rules are by and large archaic and restrictive to bicycle design, innovation, and function.As race bikes and consumer bikes continue their separate paths, it is plainly obvious that the later possess much more potential for continued evolution and incremental gains while the former will continue to be limited by the rules, many from the 1990s as found in page 49 UCI equipment rules and regulations.
Gravel, Gran Fondos, and mountain bike events will enjoy expanding popularity as modern consumers continue to seek the new experiences of epic adventures instead of tangible items. Currently the UCI governs road bike and mountain bike design by proxy as manufacturers are keen to keep their designs race worthy, tethering them to the same rules and regulations.However, with gravel events, there are no rules and regulations. As such, the gravel bike will be at the forefront of a new cycling renaissance as these rules will soon be more blatantly disregarded in consumer bicycle design. 
About the Author:
Adam Mills has raced at the elite level since 2002 and graduated with a Masters Degree in Exercise Physiology from the University of Kansas in 2005. His true talent comes with his ability to combine his vast experience with his knowledge of sport. He is indeed a student of science, sport, athletic performance, strategy, and tactics. He continuously educates himself by keeping up to date with current research trends and methods in sport and his clients have reaped the benefits from this work with over 17 national championships in 11 disciplines on two continents. Adam is able to incorporate these attributes on a daily basis to help his clients reach and exceed their goals whether they are a beginner or a seasoned professional. Learn more about Adam and Source Endurance here.