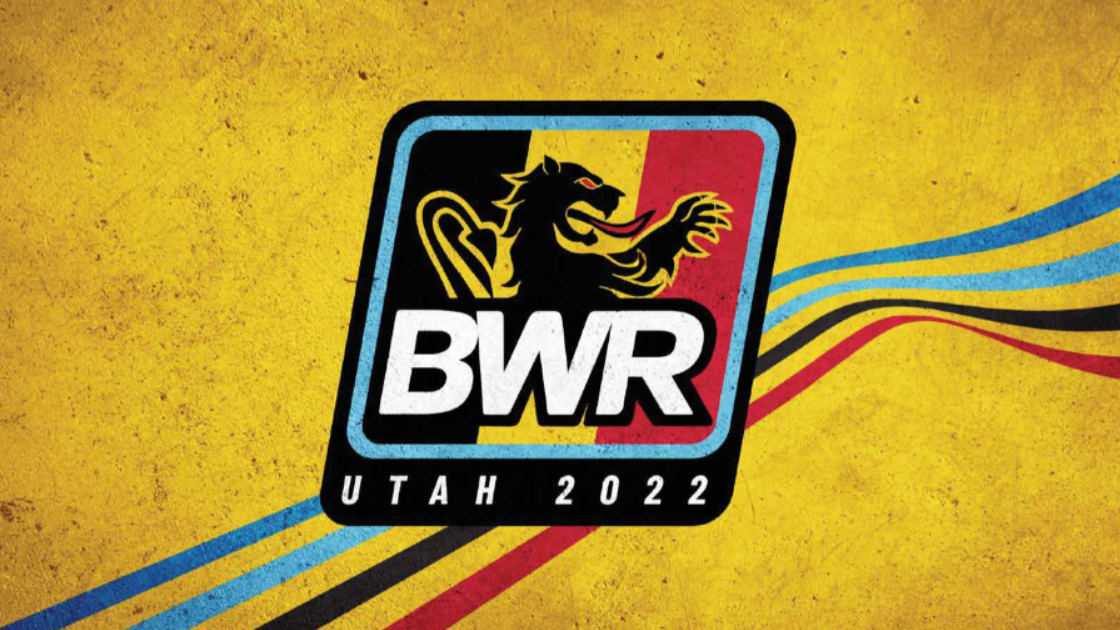 Dear Waffleurs:
I've sang it before but here I go again...
We are family.
We got all our people with us.
We are family.
Get up everybody and roll.
Together, as a family, we have the power to transform lives. We can achieve a lot together… And there is no better place than Utah to revel in the idea and glories of FAMILY.
Inspire. Mentor. Champion. Amplify. Create. Lead. Help each other. Have fun!
We can enhance the power of community by welcoming everyone into the family.

We are a growing, global tribe of bike-minded family members of different cultures, ethnicities, beliefs and backgrounds. 
And, we believe in the power of family and it's easy to sing this psalm after a BWR in Utawesome, where the family effect was in full bloom.

Family is just about the only way of life in Utah. The same familial sensibilities that we all know can make the world a better place are evidenced by the importance of 'family' in Utah. There is a Family Prosperity Index that measures 50 social and monetary factors to rank each state, and Utah has constantly ranked #1 in the nation. And Cedar City offers not only a taste of the importance of 'family,' but it also offers a spectacular canvas for our different kind of family to draw upon; a newer, two-wheeled family formed in the shared love of this thing they now call 'Gravel.' And this family has a genuine commitment to the values of diversity and equality, that we should be able to work together to find compassion and peace no matter how wide our tires are. This family understands that forcing the beliefs of one onto another, diminishes diversity and skews the scales of equality. By engaging in compromise and extending love to all of cycling's children, who are our mothers and fathers, brothers and sisters, together we can create a peaceful, diverse tapestry of ideals and beliefs, expressed by spinning wheels and tales alike… in the gravel.
From my selfish purview, which is all I really have to offer on this reflection, I got to watch this new family get along in the most remarkable of ways, where political differences were checked at the start line, the costumes were more for expression than any commitment to some clique and preferred two-wheeled disciplines were about as important as a favorite breakfast cereal. What did matter for most was that we were all blissfully together in a magical environment, competing against real humans, and welcoming so many newbies to the family as first time Waffleurs! In short, the gravel family welcomed new members and did so with coolness, cooperation, and compassion as watchwords.
The Waffle race commenced exactly on time at 7:30 a.m., which was a testament to every rider agreeing to play by the rules, and those rules were pretty simple: Love your neighbor like family. Every single mother, father, sister, brother played along. So away we went, like a family to church.
Before we get to the race recaps from our stellar pro family members, Whitney Allison and Griffin Easter, I'd like to pause to further this idea of family…
Our Monuments of Cycling is a small family with a collection of partners like John Vargas and the Orange Seal crew, OmniGo Timing, Dave Towle, Jim Miller, Sam Ames and the Gear Grinder Grill, Paul Dunlap at the Wrench House, Steve Yeager and Almsthre, Adam Spahr, Amelia Durst, Jenna Bullbook, Rob Wessels, Jon Hornbeck, Jake Orness, Erick Gonzalez. Victor Sheldon, Andy Brightman, Kevin Smidt and the wonderful people at Cedar City, especially Brooke Twitchell and Officer Justin Ludlow. Our team is bolstered, literally, by Phil Tinstman's family, each of whom worked day and night. No matter where you looked you saw Phil or Shelby, or their family, not to mention their extended family members. Collectively, they touched every part of the event production, including everyone's trash, which they went out post-race to clean up, wrapper by wrapper. By the way, you can always put the wrappers in your jersey and give to someone at a Feed Zone.
Perhaps the most important family present was that of Todd Hess, our Volunteer Coordinator from Cedar City. Todd spent the last couple of months as our boots on the ground in Utah, not only enticing locals in the Cedar City area to join in the family fun of putting on a world class gravel race, but Todd was also out reconning the various course features, meeting with local land owners and construction crews to help pave the way for all the approvals we need from the various private landowners, institutions and agencies in order to put on this event to our level of satisfaction. Todd had his family - Linda, Ariana, Ainsley, Avery and Tayson – at the venue before bright and early and out on the course throughout the day, which ends up being a very long day, as we were still cleaning up the venue all night and again on Sunday morn. With Todd and his family, this event could not happen. So, next time you are at a Feed Zone or pass a volunteer at a corner, make sure to sing out loud to them, "We are Family!"
Todd and his family engaged with this fine group of individuals, below, who in turn brought their families out to work the Feed Zones, Expo and critical intersections for everyone's safety.
WHITNEY ALLISON - 2021 and 2022 BWR UTAH WINNAAR
Whitney raced professionally on the road from 2013 to 2019 for Colavita Pro Cycling Team and Hagens Berman Supermint Pro Cycling Team. This past year was a transition for her to gravel racing. Whitney thrives in creation and processes and puts her talents into myriad enterprises. Her primary focus is Bike Sports, which she co-founded with her husband, Zack, which includes a gravel bike racing team, multi-day adventure style gravel bike experiences, and a bike fit studio in Old Town Fort Collins. She is also an event promoter of FoCo Fondo, a one-day gravel cycling festival from New Belgium Brewing. Additionally, she is a talented coach AND the marketing manager for Source Endurance, the BWR's Official Coaching Partner. In the community, she also serves on the Bicycle Advisory Committee for the City of Fort Collins and is working in leadership again for the Fort Follies, a women's cycling group which she co-founded in 2012. This is her second BWR victory in a row here in Cedar City!

RECAP
This year at BWR Utah, the Waffle was a mass start event. The mass start totally changes the dynamics of the women's race, as the name of the game is making key selections as far up as possible. The first pinch point was going to be the first tunnel as soon as neutral ended. Although I wasn't in an amazing position, I had my eyes on my peers and planned to burn a couple matches to connect with the front men's group if possible. Only Sarah Max and I were able to reconnect and we were dragged to Parowan Gap, the next key segment of the day. 
 
From pre-riding all the key sectors at the Source Endurance BWR Survival Camp, I knew that the rains had created some pretty impressive death ruts across the road and warned Sarah. Unfortunately as we raced through a low visibility dust cloud created by the field, it was impossible to see and she crashed as I would find out later and was chasing. At the top of Parowan Gap, I was maybe 20 seconds off a fast rolling group in front of me. A longer-than-I-should-have chase later, I was able to connect with the group that I would spend most of the day with. This crew would stop at mile 68 for a refuel while I carried on…however they would pick up Sarah and bring her to me around mile 80.
 
Sarah and I have spent a LOT of time together this year…most of Unbound Gravel, RPI, here. And although we are competitors, our relationship seems to be centered around fueling…her offering me water at Unbound when I ran out, me giving her my extra Bonk Breaker chews at RPI…it's mutual respect. Knowing that Sarah and I were going to race head-to-head for the rest of the day was exciting, not to mention the group was now large and fast-rolling so we could get to the finish line faster. However, on the southernmost section, she crashed on a descent, taco-ing her wheel. Fortunately, she was okay and was able to hitch a ride the rest of the day in the quad and literally keep me fed and watered and cheered on. The fueling relationship continues.
 
Earlier this week, WTB kindly overnighted me 42 Resolutes with SG2 flat protection after flatting during pre-riding on the sharp rocks in the area. However, USPS didn't deliver the package in time, so I was running the same 40 Vulpines without flat protection that I had plugged earlier that week (Vulpines with SG2 are coming out soon). Needless to say, I was a little nervous going into the single track. Although I continue to improve, I always feel a bit like a pinball bumbling through single track. My worst fear came to fruition when I nailed an extra pokey rock and flatted my front about half way through. My CO2 wasn't transferring air properly but it sealed at about 10-15 psi, so I nursed it through the rest of the single track and to mile 118 for a floor pump. It was enough for me to slow leak ride it all the way to the finish. I did try to post up after Pete gave me shit last year, however it was short lived between the long grass and the super low front- ha!
 
I am continuously mind-blown by what our bodies are able to do, completing these insane feats of human strength and resiliency. To everyone out there this weekend, congratulations and what an incredible effort. See you in Kansas. 
GRIFFIN EASTER - TWO-TIME SECOND PLACE WINNAAR AT BWR UTAH
Griffin Easter is a humble and 
talented
 pro rider who has been doing exceptionally well as a gravelleur the past few years. He has ridden with UCI Continental Pro Teams and also won the National Collegiate Cycling Championships. He's been top 10 at the Tour d'Azerbaidjen ad won stages of la Vuelta a Colombia and Tour de Beauce.
Along with his brother, Cullen, Griffin founded the OpiCure Foundation. They along with their advisors and board are committed to bringing awareness of opioid abuse, redefining best practices for addiction recovery and devoting resources to affect positive change in the Utah community and beyond. It is in partnership with the cycling community that we can make a difference. 
Though their partnership with Monuments of Cycling and Canyon, OpiCure raised $23,000 through all of your donations and purchases of raffle tickets. 
Griffin's second second place here at BWR UTAH is a great story, considering what he had to go through after breaking his wheel, borrowing his brother's wheel and then chasing from dead last place. His effort was so heroic that he won the KOM #! handily by having to go so hard to chase the leaders. He also won both the KOM and KOS categories! 
RECAP
My first official BWR was 2020 at Cedar City. Since then, it's one of my favorite stops on the calendar. Additionally, this was the "home" race for our foundation OpiCure where we would announce the winner of the Canyon Bicycle drawing and preview our feature film highlighting the Rider in Recovery program. A program that takes individuals recoverying from opioid use disorder and gets them on a gravel bike competing at all BWR events throughout the year.  In short, this weekend was important.
 
START
Like all races, the nerves were present as I suited up in the hotel.  How would the day unravel? Cullen Easter, my middle brother and President of OpiCure, was also there and probably wondering the same.  Time flys and before we knew it, Dave Towle was counting down from 10 seconds.  We were off! 
 
As we left the start/finish, my free hub body slipped almost causing me to crash. In hindsight, no matter the wheel, it is very important to have regular maintenance to ensure proper function. Gravel is a unique discipline, in that the various conditions have a greater wear and tear on equipment. My experience comes from the road where a regular mechanic looks through and assesses proper funcioning. I had not regularly maintained my wheel, so I learned a very hard lesson. 
 
When I felt the first slip, I ignored it thinking it was just the wheel settling into place.  However, the issue only worsened. Cullen and I had a quick conversation at mile 5, he would give me his rear wheel and that would be the end of his day. At mile 6, I could no longer pedal forward and had to stop.  Cullen quickly pulled over, and the wheel swap commenced.  The swap was not fast. The thru axle resisted my desire to line up and slide through.  We must have been there for over 2-minutes. Once we remounted, the race was gone.  I thought that was also going to be the end of my day.  I told Cullen, that's my race.  But, being the incredible brother he is, he snapped me out of it and said, "Don't worry. Get back to the front and win the race!" He swapped my malfunctioning wheel into his bike and got on the front.  He rode like a hero for as long as the wheel allowed. We entered the town of Summit and there said our goodbyes. From that point on I chased like a mad man. If I had to guess, I spent 40 minutes chasing to reconnect with the front group. It wasn't until the top of the first climb that I made contact.
 
SAND PIT
This was one of many decisive sectors. Peter Stetina was on the front and started to light it up. I was sitting about 5-6 riders back and all hell broke loose.The sand sits on an uphill slope and no matter how you try to navigate, slows your roll and grabs you like a sand monster with giant sticky hands. I managed to stay upright and ride through.  But many fellow riders were halted. 
 
No Harmony, but lots of Harm
Last year, I put a big attack in this sector.  I knew I already burnt many matches from my initial chase, but I wanted to see where everyone's cards lay.  I got to the front and made my move.  The group whittled down and upon exiting the sector it was Peter Stetina, Adam Roberge and myself.  We worked as well as we could battling a strong cross wind, but soon enough friend Brennan Wertz came steamrolling back.  At the left turn heading north towards the Kanarraberg climb a malicious headwind slowed our pace and 2-3 more riders rejoined.   
 
Muur van Kanarraberg
On the lower slopes, Peter Stetina started doing his thing.  I felt good, but not fantastic.  He put in a big dig on a steeper slope and took about 10-15 seconds on me.  I kept my climbing steady and maintained that gap until the top.  After the initial tight hairpin turns, I hunkered down and TT'd my way back to his wheel.  
 
The Tolweg
I tried my best to try and enter the 4.4 mile section of single track first but, the legs started fluttering with cramps/fatigue and Peter got the better of me.  Last year, it was there I flatted and lost the race.  My plan for this year was to enter first or give the rider in front a wide berth.  Not far in, Peter dropped his chain and I overtook him.  I did not attack nor put the screws to the nails at this point as we had an unwritten agreement to stay together.  He quickly rejoined and funny enough, I took a wrong turn and he was back on the front.  It was again Peter first and me second.  As we exited the Tolweg I sent a prayer of thanks to the cycling gods for keeping my tires safe. 
 
The Finish
After the final dirt sector where Peter put in a number of BIG attacks on uphill slopes, we exited onto a main road in the outskirts of Cedar City. Just as I hopped off the curb I dropped my chain. I gave the Shimano front derailleur the push to try and get the chain back on, but no dice. I stopped quickly in the median of the road and manually put my chain back on.  The road was slightly downhill and Peter took off. I once again mounted up, got low and TT'd my way back to his wheel. At this point all the sectors were done and what remained was an inevitable sprint to the line. With only a few turns left Peter was on the front.  I was on his wheel and on the left-hand side. The final three turns were all right-hand turns.  I did not do my homework of the finish and before I knew it we were entering into the park, swinging wide towards the barriers crossing the finish line. I couldn't make up space and Peter took the win.  His line and position was better, beating me fair and square. The biggest lesson I learned is always recon the finish for BWR races.  
 
The End…for now
Second is a bittersweet pill to swallow. Being that close to a victory is harder to digest than finishing many places back. However, in reality my day could have been totally different were it not for Cullen, the best brother out there. He sacrificed his race in order for me to have a shot at mine.  I owe him big time. Lastly,  we succeeded in growing the reach of OpiCure Foundation.  It truly was a magical weekend. Next up is BWR Kansas, until then, rest and eat some frites! 
GRIFFIN EASTER CHASES DOWN PETER STETINA AFTER THE MUUR DE KANARRABERG

BEN DELANEY TESTS THE BMC KAIUS GRAVEL BIKE AT BELGIAN WAFFLE RIDE UTAH AND WON THE PRIZE MONEY FOR 45+
KERRY WERNER'S BWR UTAH RECAP
MEN'S LEADERS HIT THE FIRST KOD SECTOR AFTER LITTLE SALT LAKE
TURN OFF OF HWY 56 ONTO BUMBLEBEE BUMPINESS
THE START