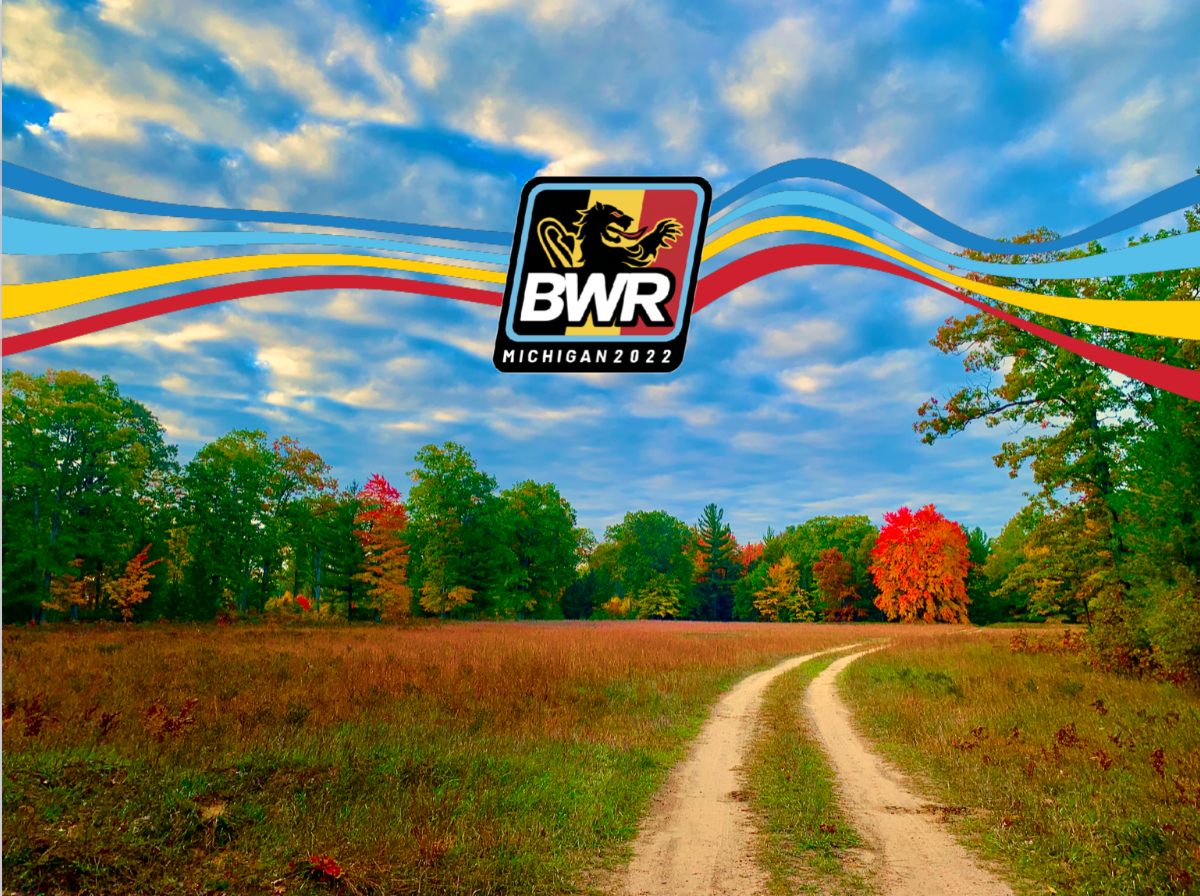 DEAR WAFFLEURS & WAFEURS:

Thanks again for being a part of our Inaugural BWR MI with the MoMITT Bike Festival. It was great to meet so many wonderful people and dedicated athletes. We learned a great deal, as we do every time we put on an event that covers so many miles and facets.

Below you will find Erin 'Omara's winnaar's recap.

The overall results can be found by clicking the Results button below. We also have the category winners here.

You can find your own photos by clicking the FinisherPix button below.

Here are some photo galleries for you to enjoy. Please note: These photos are for your personal use. They are not for commercial use. If you'd like to use these for anything commercial, please contact Jim Miller at Jim@monumentsofcycling.com. Thanks.

Pre-Race
https://adobe.ly/3CsuX87

Women's Race
https://adobe.ly/3EytfoE

Men's Race
https://adobe.ly/3MlwDFb

Post Race
https://adobe.ly/3TbZUEr

Photographers

Jake Orness
https://adobe.ly/3CR2x9z

Hallie Kohler
https://adobe.ly/3ywD6aF

Race Day Images from the BWR Photo Pool

Dank U!

BWR Crew
The buzz of a BWR Michigan started to ripple through the local scene about the same time I spent a weekend riding in Northern Michigan for the TOMMBA  All Women's Mtb Clinic. Perfect timing. I love the seasonal roads and playful elevation Northern MI has to offer so going back for 130+ miles of that in peak October colors really sparked my interest. I started to plant the seed with friends in my local club and it was ON! 

Initially I had visions of grand fitness and superhuman strength by the time this race rolled around but somehow that never really came to fruition. No matter. I knew I'd done some work and even if things aren't exactly clicking for me I line up for each race with the same plan: work hard from start to finish. BWR would be no exception. 

The controlled start kept everyone pretty tight for much longer than I expected and I found myself fairly far back by the time things started to narrow. Too far back. Que a pile up as soon as we hit the first two-track and a slow roll through the singletrack. Still early days so I did my best to keep cool, all part of bike racing.

From that first pile up a fun group emerged including Alex, a solid local guy I have some experience riding & running with over the years and another strong female, Lindsey. We quickly made friends and got right to work sharing pulls with a few of the guys where the terrain allowed. The sun was out, colors were popping and although I couldn't quite shake the feeling that my chance at a big day rode away at the first singletrack section, when your plan is to work hard from start to finish that doesn't change because of a few slow miles. You can always recommit to working hard. 

The group thinned as the miles ticked on but a good chunk stayed in contact until about mile 50ish where we hit a water crossing kindly followed by a steep sandy off the bike climb for good measure. Our group thinned to 3 and eventually 2. As luck would have it, Alex was one of the 2. Someone I've raced with before & know is a strong athlete. This is the kind of luck that doesn't happen for me out of state. I was feeling the mitten advantage. I thought we might be able to catch some riders if we kept steady on the gas but it never happened. I continued to recommit to my plan. 

At about mile 111 we had a little confusion about the correct way to get from 72 to Dockery Road with conflicting GPS information so to be safe Alex and I did both, a direct left on Dockery from 72 where the police were sitting which is what Alex's GPS told him to do, and then we also went up and down the overgrown 2 track which is the direction my GPS sent me and the direction the white arrows spray painted on the ground indicated. This added over 3 minutes but better safe than sorry. This is also right about where Paige & another rider caught us on Dockery Road. 

Paige filled us in on the off course time she and a few other ladies experienced and my heart sank. This also explained why we weren't catching anyone to keep the race on.  But now we were a group of 4 and things could get a little exciting again! I was ready for it!!!  Paige is strong and she is not afraid to work hard. It was awesome. After so many miles of steady riding my legs weren't quite in response mode when Paige took a hard pull and I found myself on the wrong end of a gap. I dug deep to reconnect. I knew we had some fun bits coming up, I just wasn't sure exactly how many more surges I had to survive  before I could get into that full party mode. I wasn't about to lose this fun race group as soon as I found it. Thankfully I was able to stay in the game so when my wheels hit that VASA trail I got my 10th wind and boogied to the finish. 

Speaking of the finish...the BWR/MoMitt team did make sure it was fun for the spectators with a spicy little loop up and around Mt. Holiday!!! I could hear my Greater Flint Athletic Club teammates who were there crewing and racing the shorter distances cheering me on! Based on their excitement I realized I might be winning, or at least doing pretty well. I just had to ride up & down a ski hill!!! As the story goes I survived for a clean finish and a hero's welcome from my support crew, who also nailed it. I am so thankful for them.

I couldn't have asked for a better day to take on this wild ride. The rains a few days earlier made the sand bearable and the sunshine+singletrack made the race a party. Huge thanks to all of the organizers, sponsors, volunteers, crews and my fellow racers for making this day possible. There is something really special about racing in your home state. I won't soon forget it!
The BWR Michigan was a success and I cannot wait to see this race grow! 

135-miles with sand, single track, road and everything in between. The course was in as perfect condition as it could get with rain the week before, but sunny on race day.

My goal going in was to have fun, get in a solid race before Big Sugar and have friends for most of the day (7 hours alone is boring)…

I knew the race would wear on people so being one of the strongest on paper I just forced that to happen a bit more by riding every climb at a good clip

By 30-miles we had 12 people, but 55 we had 6 and by 90 we had 4. Myself, Connor, Lars and Garrett.

We rolled with this rad MI group for 15-miles or so before I wanted to start the fireworks.

In the finishing 25-miles it came down to just Lars and I, and he had come to make it hard after coming of BCBR (MTB & Gravel!!) I got a small gap over the top of a sand hill while running and was able hold that for the next 20-miles to the finish with some tricks up my sleeve! 

Proud to win here and LOVED being back in Michigan ❤️ 

For the numbers people:

Distance: 135-miles
Time: 6hr 47 min 
Avg Speed: 20 MPH
Avg Power: 249
NP: 285
Calories: 6025
Elevation: 10,000 ft
Max HR: 184
Avg HR: 153
TSS: 414
Tire pressure F/R: 26/28