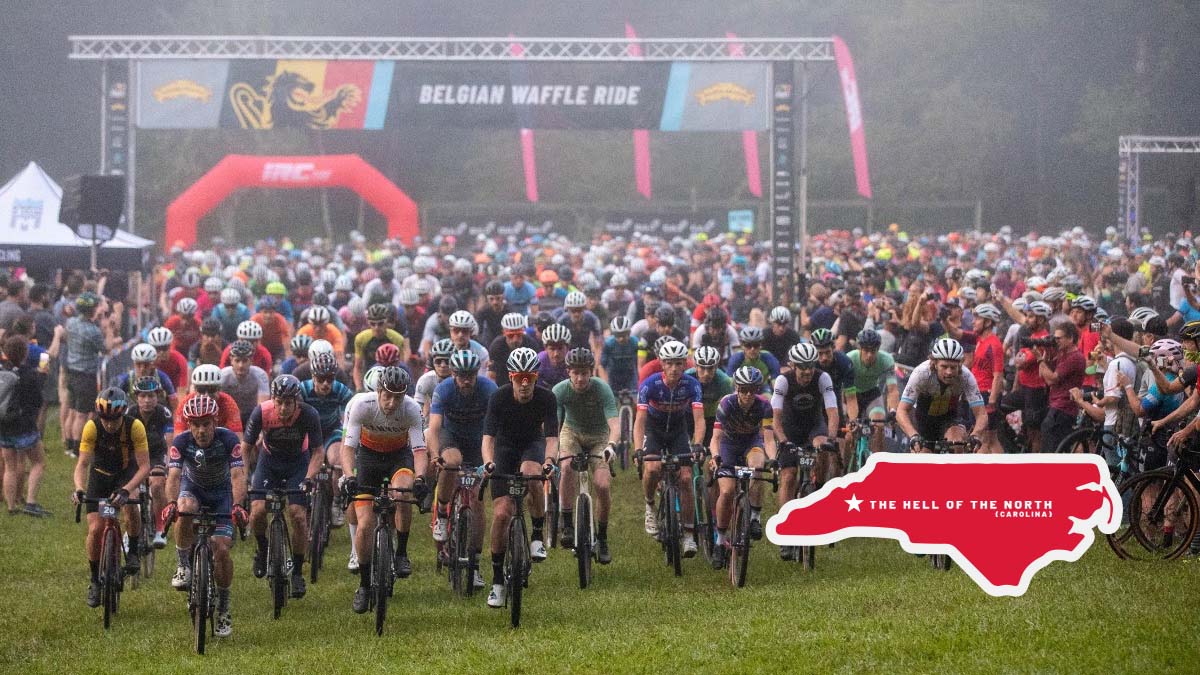 Dear Waffleurs, Wafeurs & Wanneurs:

Please let this serve as our first offering to you, post race.

We want to thank you all for joining us at the inaugural Belgian Waffle Ride N. Carolina, the Hell of the North!

There are so may people to thank, but for now we wish to extend our gratitude to you, the racers, for taking the leap with us on this new adventure. You all were so gracious and loving and cool and caring and such bad asses. THANK YOU. 

It was a delight to watch the leaders of the race, both men and women, and their feats were impressive on such a technically challenging route with incessant undulations, turns and a fair bit of elevation gain, but there were some out there who persevered through a torrential downpour and made it to the finish in the most impressive of fashion. THANK YOU to them for emoting the true spirit of the BWR.

Next year, the course will be longer and we will hold the race again at Kanuga Resort on June 11, 2022. Please make a note of it. We wish to thank the incredible people of the Kanuga Conference Center for hosting this event and allowing us to take over their grounds and every cabin on offer.
We have the results for you HERE!

We will have much more for you in the coming days in terms of category winnaars,  race recaps, videos and photos.
DANK U!
see our initial pass of race photos
Get your personal race photos with FinisherPix!
FinisherPix is the official photographer of the Belgian Waffle Ride North Carolina. Your personal race photos will be available at www.finisherpix.com/e/4677 . Please direct these to support@finisherpix.com