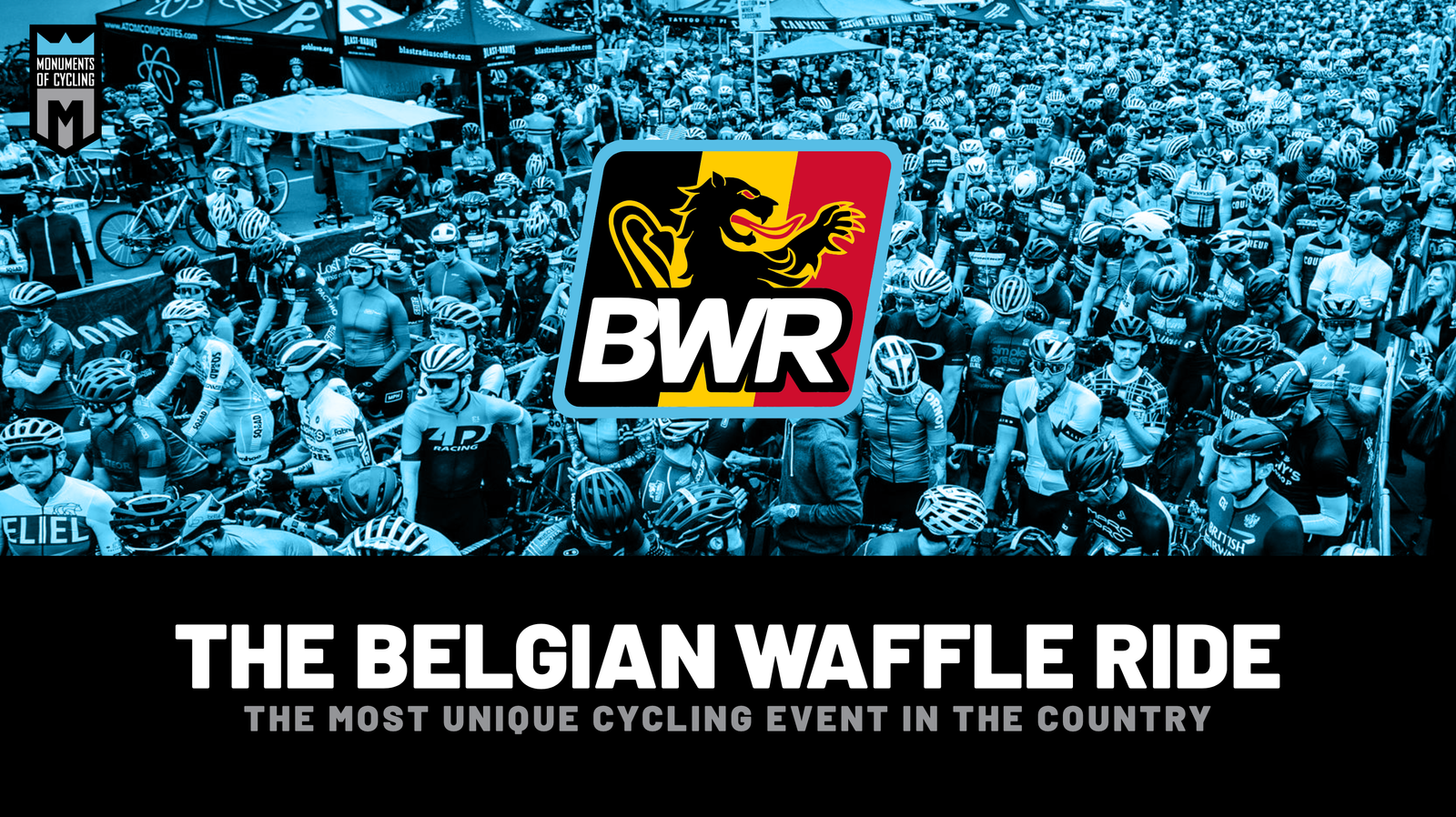 BRIAN MCCULLOCH: COACH, FATHER, HUSBAND, ADVENTURE SEEKER, DOMESTIQUE, AND THE PEOPLE'S CHAMPION
THE 2018 WINNAAR'S PROFILE
This week, we share some insight from long-time BWR community member and the 2018 BWR victor - Brian McCulloch - who won the closest race in BWR history, barely beating out Ted King in a sprint finish! Many know Brian as an inspirational coach, advising them how to get the most out of life on and off the bike or as a critical support rider for the Elevate team or maybe as the winner of the BWR or a denizen of the dirt from his exploits at Unbound. 

What most don't know is that Brian has been and always is a threat to win this race, but the race itself is so tricky and fraught with potential issues that it catches even the most prepared riders... crashes, flats, mechanicals, cramping. In Fact, Brian was in contention to win the 2017 BWR and suffered a terrible crash, but instead of quitting 50-miles from the finish, he got back up, dusted himself off, and chased, winning the Hardman Award that year. 

When it came to defending his title in 2019, he again suffered issues that kept him from fully defending that glorious title. No matter what the issue, nothing gets in the way of Brian's smile or his love of his beautiful and talented wife, Joy, who was pregnant with their son, Seamus, when Brian won in 2018.

We could go on about Brian, but let's allow him to answer our questions...
MMX: How long have you been an endurance athlete, and what was your first taste? 
Does Motocross count as an Endurance Sport? I would guess not, but us MX'ers used cycling for cross-training and I did my first MTB race in '98 at the Sea Otter Classic. I rode the same bike for the Downhill, Dual Slalom, and Cross Country. Needless to say that was a bad idea! It didn't matter though, I was hooked on bikes. Sometime later in my early 20's when I had quit racing motorcycles, I joined a group road ride that was a 'race ride'. I LOVED it. We went so fast, trading pulls, and getting rowdy on the climbs. I haven't looked back since! 
MMX: What's the hardest race you've ever done?
Is this a trick question..? Is there anything harder than a Belgian Waffle Ride? In all seriousness, I believe bike riders make races hard, sure there are more challenging routes, but a motivated group can make even the flattest routes hard. Some of the hardest racing I have done was at the Tour of Utah, there was so much climbing, and fast climbing! But the toughest one-day event has been BWR S.D., each year I have done it, BWR Cedar City was pretty brutal too! 
MMX: What's your favorite race of all-time?
Oooh, I don't know if I can pick just one. Can I say I like a "type" of race? Because I like races that are tests of physical prowess, but equally test an Athletes will, technical skill, and overall abilities. I like any event that tests a cyclist on many levels, not just one dimension. That's why BWR at any location is a 'must do' event on my calendar each year.
MMX: As an endurance athlete and coach, what is the best advice you can give someone attempting their first BWR?
If you are training for your first BWR I have two pieces of advice. First, train more, you need to be as prepared as possible, It's a bigger and more daunting challenge than you think. The BWR can be conquered, but it will take all you have. Which leads me to my second piece of advice, steele your mind and be committed to overcoming all challenges. Mechanicals happen, crashes occur, headwinds seem endless, cramps are inevitable, but the feeling of crossing the line will wash it all away. Develop conviction in your desire to accomplish your BWR goal and you will exceed all expectations!
MMX: What sort of training do you undergo to get ready for the various types of events you do? How does BWR vary?
I race MTB's, gravel bikes, and road bikes, but I spend the most time on my road bike. Normally I ride my gravel bike mostly off-road ride, but when I am preparing for BWR I start to ride my road bike off-road just so I know the limitations of the narrow tires. When it comes to physical training for BWR, For training, I like to get out early before a group rides, getting some intervals or hard work in my legs before joining our local race-pace ride. After the rides I like to add "extra credit" mileage so I can blend a dose of intensity and endurance in the same ride.
MMX: What is your bike set-up for the BWR? Has it changed over the years?
Bike set-up is so important at BWR! The biggest change for me is in wheels and brakes. When I won in '18 I had rim brakes and narrow wheels. Now I have some of the very best equipment available: ENVE AR wheels with IRC Tires, it's a killer 28c tubeless set-up that offers performance and durability in the same package. Add that to my Shimano RX rear derailleur with a clutch and disc brakes and my BMC Road Machine is built to slay the BWR treachery. After riding this bike I am not sure how we raced on traditional road set-ups! But we did it, so it can be done...
MMX: What's the hardest thing about the BWR? What's the best thing about the BWR?
The hardest thing you are not preparing for at BWR is the wind. You are likely to have a headwind most of the day, at least for everything after Black Canyon. What's more, because we are racing in July, it is likely going to be a 'hot' wind. That is going to mean that hydration and drinking adequate fluids is going to be paramount. The best thing about BWR... THE FRITES from the Gear Grinder Grill! Nothing satisfies more after conquering BWR than salty fries and tangy BBQ sauce... but if that's not your style you can opt for a waffle and ice-cream. Long story short, the post ride meal and bench-racing is the best! 
MMX: Who most inspires you athletically? Artistically? Spiritually?
I take inspiration from Rocky Balboa for his character's old-school "get it done" grit. Steve Nash, because he was #1 in the NBA for giving "high-fives" in his career, Positivity is contagious! And Bernie Eisel (or any World Tour Domestique) that does their work where there are no cameras and the reward for their hard-work is entry into a "wolf-pack" of teammates who sacrifice everything possible so the team, organization, or family, can achieve something great.