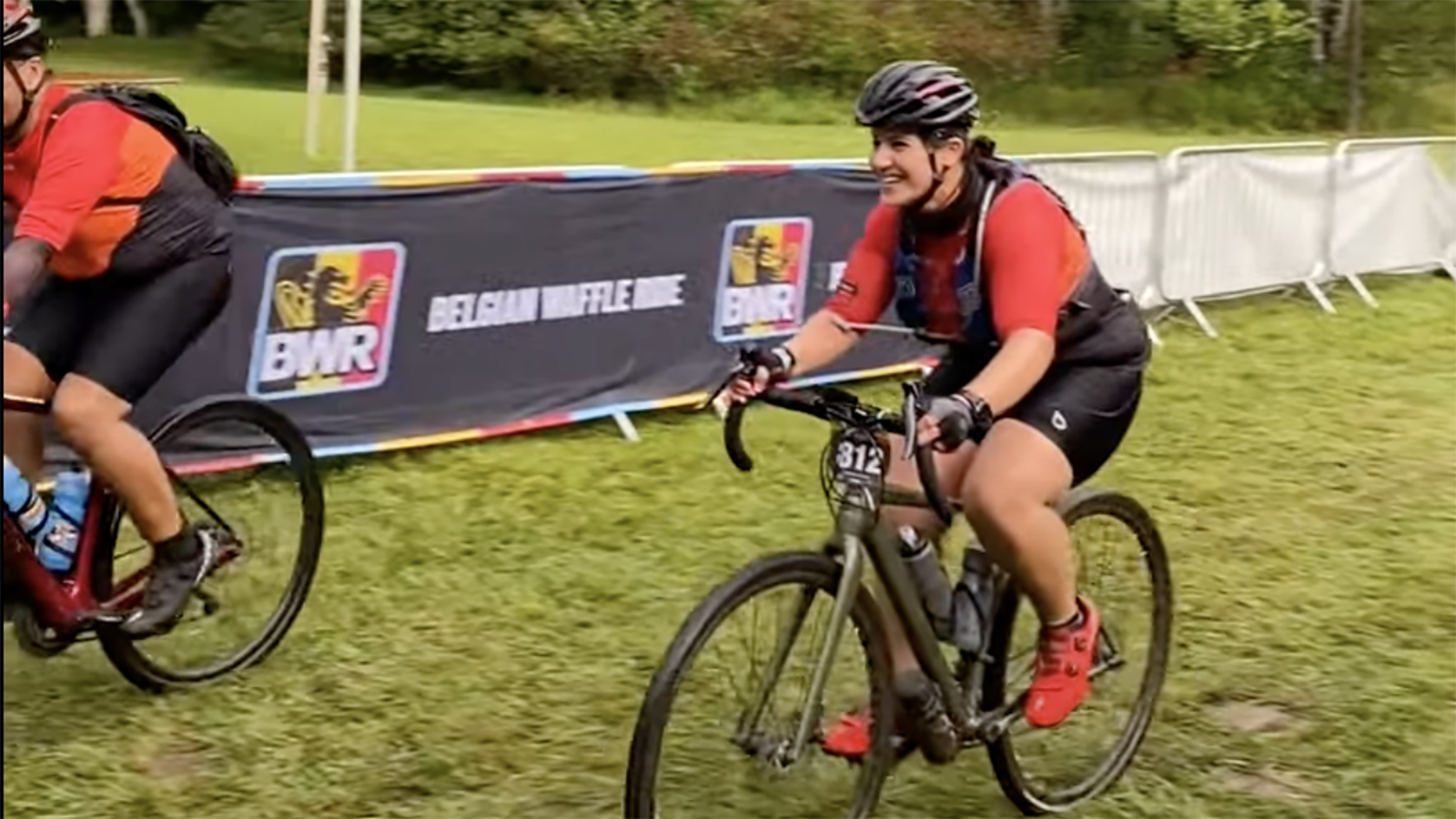 In this communique, we share with you something very special...
Rue Hazout finished last on the Waffle course but won the votes of myriad people for her demeanor, mettle and overall badassedness.
Rue and her teammates from South Florida, Team Pain Cave, completed the race in 12:04:17, finishing under the official cut-off time of 13-hours. Rue endured the harshest of the rain that fell out on the course that day with her teammate in tow.

Though their longest training ride was 150 miles, because they live in south Florida, they netted only 3K of vertical, so the rolling and pitching terrain of the BWR NC course most assuredly took it out of them. So much so, that there was over 10-miles of walking in order to get to the soggy finish line. 
Offered a ride by the sag wagon on numerous occasions over the last 20-miles, Rue politely refused each time. While working her way up The Jumpinjeterberg, the driver again asked her to get in the van and she said, "The race bible said the cutoff is 8pm, so getting in the van would be cheating, I'm finishing."  She did and we have the video below and great # on the back of her bib as a wonderful example of determination. She finished 55-minutes ahead of the posted cutoff time. 
Of special note, Rue's teammates have won the Hyland's Happy Helper(s) award - Eddie Cadet, Luc Neree, and Nelson Gomez - as they rode with her the whole way, like the best teammates do.
DANK U TO THESE SPECIAL PEOPLE WHO MAKE THE BWR WHAT IT IS...