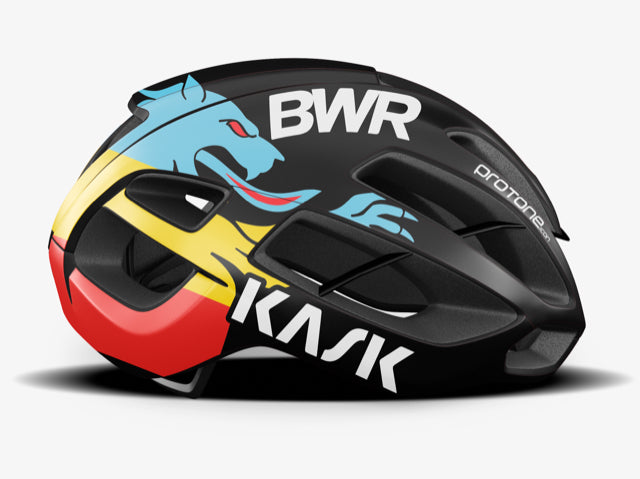 PROTONE ICON.
REDEFINED GREATNESS.
KASK's designers have succeeded in a really bold venture, starting from the legendary Protone helmet they have created theProtone Icon helmet.

They have been able to maintain the features of road cycling's most iconic helmet, while modernizing the look and some technical aspects to ensuresuperior ventilation and aerodynamics.

The helmet is available inthree sizes, covering a wide range of head circumferences from 50 to 62 centimeters, and comes in ten different glossy or matt colors to suit all styles.

Protone Icon also comes in a brand newBelgian Waffle Ride customization.
Get your chance to buy it atBWR Arizona in Scottsdale, on March 4-5 or go here: https://birdworx.com/products/bwr-kask-protone-icon.