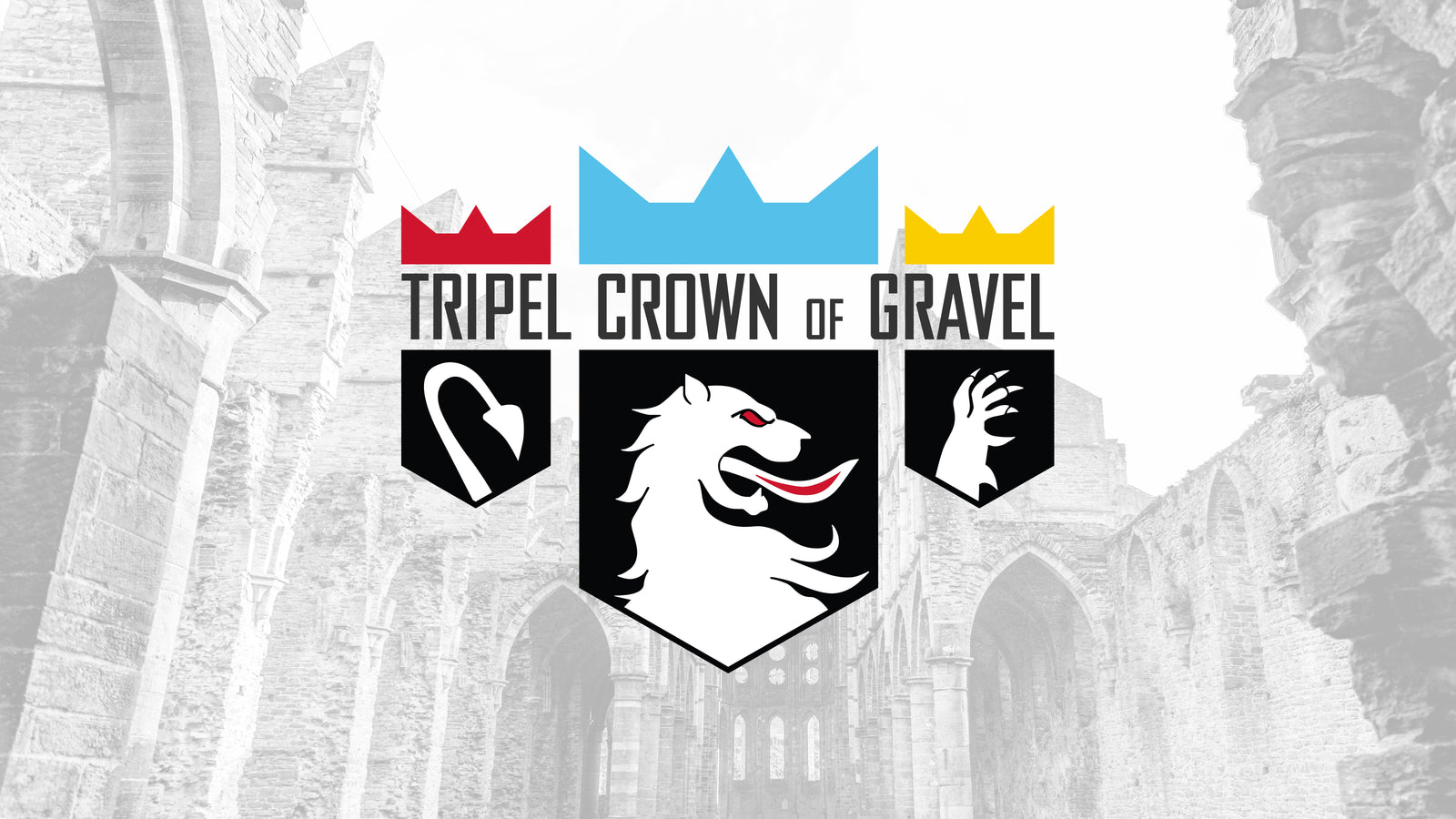 THE BELGIAN WAFFLE RIDE EXPANDS WITH TWO NEW LOCATIONS TO LAUNCH TRIPEL CROWN OF GRAVEL SERIES
SAN DIEGO (Feb. 13, 2020) – Monuments of Cycling, a premier cycling events producer, announced a Tripel Crown of Gravel Series with two new Belgian Waffle Ride (BWR) locations in 2020. The first stop is in Asheville, NC, on August 30. The second ride is in Cedar City, UT, on October 17. The third and final event of the Tripel Crown is the massive Canyon BWR in San Diego, scheduled May 2, 2021.
Monuments of Cycling is known for putting on the most unique cycling event in the United States, the Canyon BWR. Online registration for all events open February 18, 2020, at 9 a.m. (PT) at BelgianWaffleRide.Bike.
For the first time, the iconic BWR will be staged outside of California. The Asheville race will provide professional and amateur cyclists with the most coveted roads and off-road sectors around the beautiful Blue Ridge Mountains. Hosted by Sierra Nevada Brewing Company at their iconic Mills River location, the event's start, finish and expo will take place on the scenic brewery grounds. The route features rolling mountain passes, rough and rocky outcroppings, lake views, dense forests and rivers and waterfalls. Riders will get a bit of everything thrown at them: hard-packed, flat, loose, rocky, uphill and downhill gravel over a 144-mile route punctuated by 20 off-road sectors that give the event a unique and challenging complexion. 
The first BWR at elevation follows in the scenic and rugged West Desert of Southern Utah. This is a true gravel edition of the BWR punctuated with the most coveted decomposed granite roads and off-road sectors throughout the region. The event is being hosted by the town of Cedar City and the Policy Kings Brewery. The 137-mile route features sectors though the famous Red Hills, the Parowan Gap along Little Salt Lake, Coal and Whitney Canyons, and Granite Mountain. Cedar Mountains and Dixie National Forest provide the eastern backdrop.
Each venue will have a local bike-minded charity. BWR planners will raise funds and awareness for community causes in each location, much as it does the San Diego Mountain Biking Association (SDMBA) in San Diego.
Created as an extremely challenging race in the spirit of the great European one-day Spring Classics, BWR is an unusually difficult race. There will be two distances in both new locations: the long Waffle route and a half-distance Wafer option for those looking to get a taste of the fun without the life-changing commitment of the Waffle.
Each BWR will offer a prize purse to top-five finishers, female and male. The Tripel Crown will offer a separate prize purse to the top three men and women overall across the three events based on their cumulative times. An age group competition will award top riders in each five-year age bracket with Tripel Crown of Gravel honors.
BWR sponsors for the Tripel Crown of Gravel Series includeCanyon Bikes, IRC Tire, Eliel Cycling, 100% Eyewear, Science in Sport, ENVE Wheels, Monster Hydro, Wahoo Fitness, Wend Performance and VeloFix.
For more information about the Monuments of Cycling Tripel Crown of Gravel Series visit www.TripelCrownofGravel.com, www.MonumentsofCycling.com or www.BelgianWaffleRide.Bike.
ABOUT MONUMENTS OF CYCLING
Monuments of Cycling is committed to delivering the most unique cycling events in the country, offering experiences for the most elite athletes on the planet, as well as those in awe of them, through the creation of world-class races that engage riders in myriad and unexpected ways. Our mission is to inspire riders of all stripes to reach, grow and aspire to new levels of fulfillment and joy, finding new ways to test their physical and mental fortitude. To learn more, visit www.MonumentsofCycling.com.