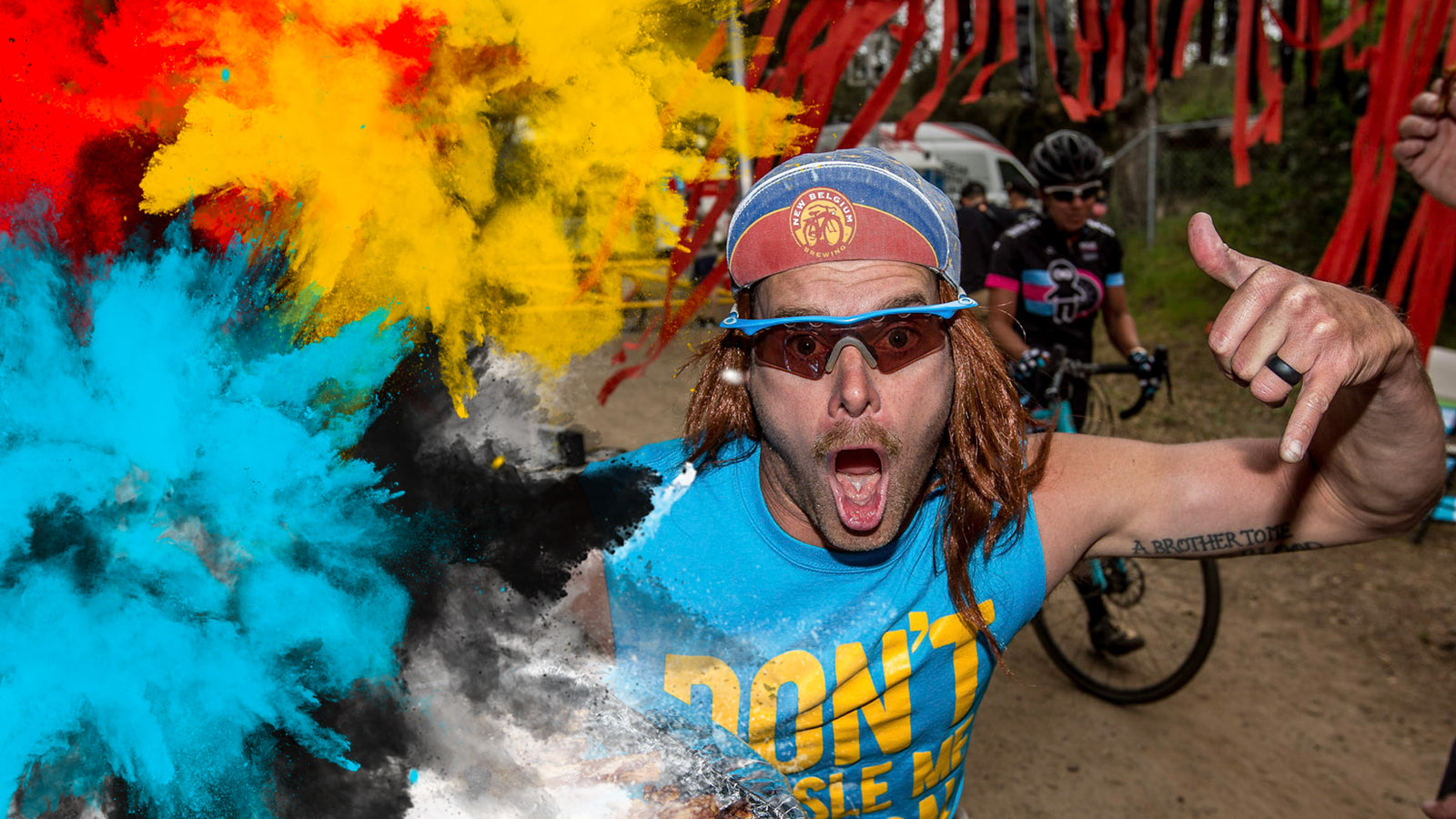 Canyon
Get the best bikes for the best prices at Canyon! Discover mountain, road, triathlon, gravity, urban, fitness, cyclo-cross bikes and accessories online now.
Lost Abbey
Founded in 2006, Port Brewing Co and The Lost Abbey produce an extensive line-up of continental and American- inspired ales and lagers. Under the direction of visionary brewmaster and co-founder Tomme Arthur, the brewery has garnered dozens of awards in its ten-year history including the 2007 Great American Beer Festival Small Brewery of the Year, The 2008 world Beer Cup Champion Small Brewery and the 2013 Champion Brewery at the San Diego International Beer Festival. The company's beers, many of which are aged in oak barrels for twelve months or longer, are universally recognized for their complexity, unique flavors, and bold boundary-pushing styles.
---
Castelli
If you're serious about your cycling and want to turn all those kilometers of training into race results, here's your clothing.
IRC Tire
The Global Two-wheel Tire Specialists. Since 1926 IRC has been creating and innovating the world's best tires to perform in the world's harshest conditions.
Get 20% off IRC tires from JensonUSA.com with the code "waffle20"
---
Enve
Born from a desire for a better ride, we strive to deliver our consumers products without compromise.
---
100%
SIS: Science in Sport
Science in Sport is a leading sports nutrition company that develops, manufactures, and markets innovative sports supplements and nutrition products for use by professional athletes and sports enthusiasts. SiS was founded in 1992 and is a headquartered in London.
---
Monster Energy
Monster is…A LIFESTYLE IN A CAN!
---
Wahoo Fitness
Wahoo has created a full ecosystem of sensors and devices for cyclists. Wahoo's award-winning line of products include the KICKR family of smart trainers and accessories, the ELEMNT family of bike computers and the TICKR family of heart rate monitors.
---
Quantum Energy Squares: COFFEE-INFUSED
ENERGY BARS
Tastes like a treat, performs like an energy bar. But you won't find loads of sugar or artificial ingredients. What you will find is a balance of macronutrients, which deliver a long-lasting boost of energy, without the crash.
---
Surface Sun Systems
It has always been the mission of Surface to provide high quality sun-care and skin-care products to the fans of the outdoors.
---
454 Tattoo
If you're looking for high quality and personal service, you've come to the right place. At 454 Tattoo and Body Piercing we pride ourselves on being the best at what we do. We'll give you the attention and personal service you'll come to expect and enjoy.
Our goal is to give you that awesome tattoo or piercing you have been dreaming of in a friendly and professional atmosphere.
---
Velofix
Bike repair service for San Diego North County.
1-855-835-6349 (855-VELOFIX)
info.sd@velofix.com
Source Endurance: The Science of Results
We design and manage training for endurance athletes as well as offer premier testing and biomechanical resources. Services range from nutritional consulting, cycling camps, cycling clinics, to direct consultation. Our athletes see measured and significant improvement thanks to a data driven approach to training.
---
WEND
WEND Wax‐On is the first ever "rub‐on", wax based, chain lubricant. Wax‐On not only keeps your chain clean, its friction reducing additives make for an extremely quiet and efficient drive-train. Wax‐On is quiet, quick, and clean.
---
Blast Radius Coffee
OUR GOAL AT BLAST RADIUS WAS SIMPLE: DESIGN A GREAT-TASTING, HIGHLY CAFFEINATED, KICK-YOUR-ASS-OUT-THE-DOOR COFFEE. BLAST RADIUS. HIGH-OCTANE COFFEE FOR ATHLETES.
---
Seth Davidson Law
We are lawyers in the South Bay of Los Angeles who represent injured cyclists. Bike-car collisions and cycling-related injury cases make up 98% of our practice.
Seth maintains a blog atpvcycling.wordpress.com, which covers the legal, social, political, and current issues in cycling.
---
Olli Salumeria
At Olli Salumeria we make artisanal slow-cured fine meats based on old family recipes handed down over four generations and continue to sustain the process that has proved to provide a flavorful, healthy, and clean salami. Simple ingredients and time. We want to believe we are creating experiences more than creating a product. It's like putting you in Italy with a good glass of wine, some cheese, and - friends. 
This is what we do. What we are. 
---
SDMBA: San Diego Mountain Biking Association
The San Diego Mountain Biking Association (SDMBA) is a volunteer-driven, non-profit organization dedicated to maintaining and improving sustainable trail access for mountain biking in San Diego County.
---
Floyds of Leadville
Floyd's of Leadville makes CBD products for athletes and active lifestyles. We specialize in high-quality CBD products in both full-size and convenience-sized portions. We have a driving passion to produce natural, safe and effective CBD products with many helpful benefits – without the negative side effects of pharmaceuticals. Our CBD is sourced and manufactured in Colorado, fully traceable from seed to shelf and third-party laboratory tested to ensure safety and quality. Our product lines offer both Isolate (THC-Free) and Full Spectrum options and are available in a variety of delivery systems.
---