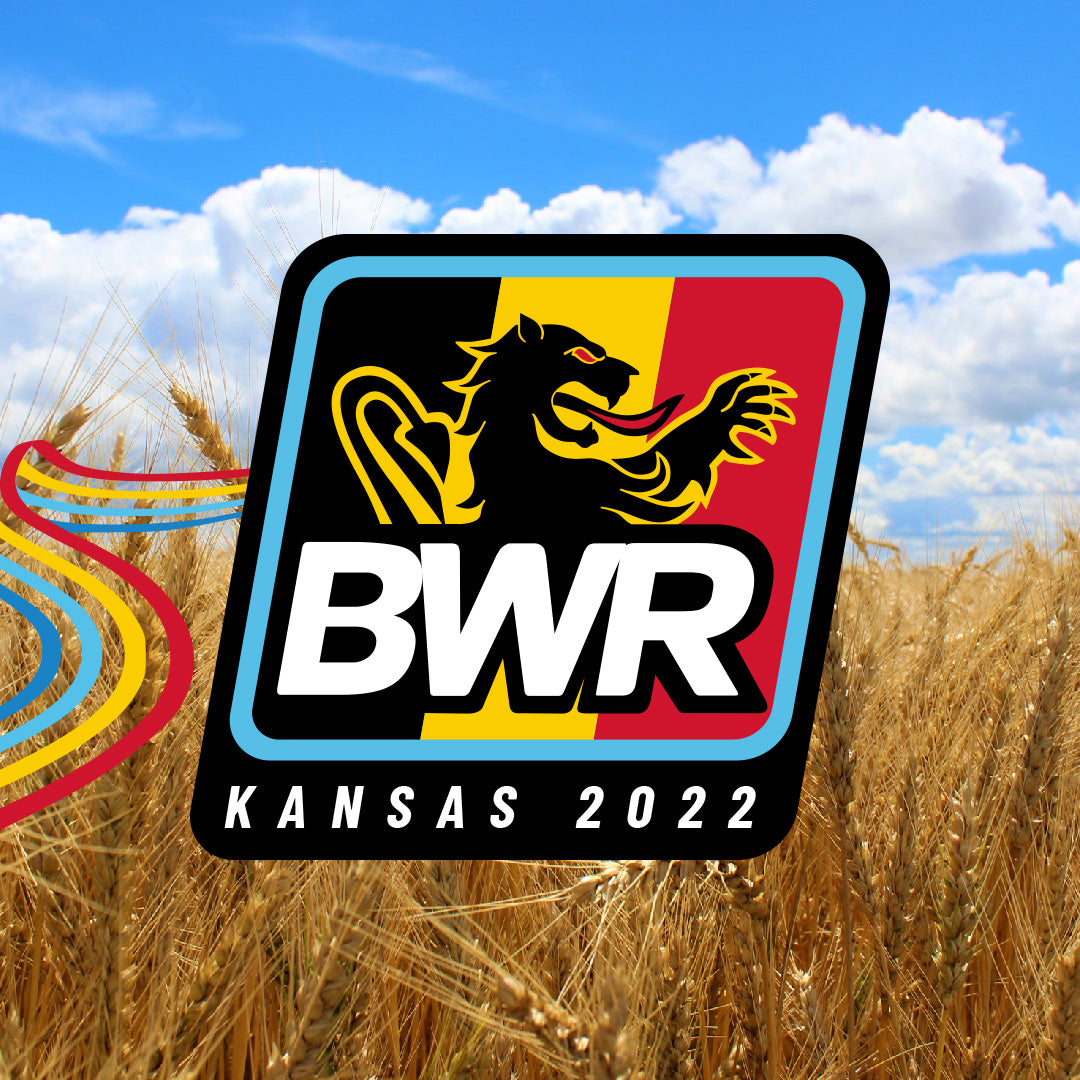 Dear Waffleurs:



As promised, here are some photo galleries, and race recaps from our 

winnaars, 

Rebecca Fahringer and Adam Roberge. There were roughly 670 registered riders this year and what a good time was had...





And again, warm thoughts, well wishes and much gratitude to all the wonderful people at Explore Lawrence, Cap Fed, Free State Brewing, Sunflower Outdoor and Bike Shop, Paul, Alex, Dan and the legion of energetic folk, the Steve Tilford Foundation, the MoC crew (Steve Yeager, Phil Tinstman, Randall Coxworth, Adam Spahr, Amelia Durst, Shelby Reynolds and her family), the City of Lawrence, G. Love & Special Sauce, THE GET UP KIDS, Tony and Katie from Omnigo Timing, Joe, Jerry & Mary Schmalz, Matt Gilhousen, A'laina Beckwith, Eric Struckhoff and how about all those magnificent volunteers out on the course all day and over the weekend at the Unroad Expo and registration.





The results can be found on the link below, so are the top finishers and category winnaars.



Here are some photo galleries for you to enjoy, provide by Unroad UNLTD and BWR. Please note: These photos are for your personal use. They are not for commercial use. If you'd like to use these for anything commercial, please contact Jake Orness at jakeorness@gmail.com. Thanks.

PHOTO GALLERIES

Pre-Event
https://adobe.ly/3EJNcc7

Pre-Race
https://lightroom.adobe.com/shares/ad8bd94c21134be6bc3e94d95c076604
Initial Gallery
https://lightroom.adobe.com/shares/567ce81a9f5949b587d10d16018b0365

Men's Race
https://adobe.ly/3yJsk0M

Women's Race
https://adobe.ly/3yMyWf4

Post Race
https://adobe.ly/3yIDToP

Credit: BWR/Unroad Unltd Photo Pool

FINISHERPIX photos of you can be found at the red link below.

There will be additional recaps and photo and video galleries soon.. If you have any stories for the kUDOs, Hardwoman, Hardman and Hyland's Happy Helpeur awards, please send them to us.

Thank you for making this event so special.

Dank U,

Michael Marckx
So, Nicolas, what did you think of your first BWR?
I absolutely loved it.
I can't compare with the other US ones, as I have not done one, but your event stood up to all my expectations of wanting to come over!
Good pre-race atmosphere with concerts, Unroad Expo, etc. Great idea to have it in the center of a town. Great to have the bike shop there for last minute purchase. (Nothing like that in 
Europe
.)
Saturday recon ride was a great idea.
The course was lots of fun. Obviously, as it was a first for me, and never been on a proper single-track, I'll say was too technical for me. That's because I'm a rookie! Hahhaha. 
Coming from the road, 
I
 really appreciate the motorcycle escort, and car behind front group. 
Makes a huge difference!
But, also having standing feed zone with staff/helpers giving out bottles was cool!
I was like a kid rediscovering cycling!
Congrats!
Special Note: The Snake Farm - Slengenwinkel Doohlof - has got to be the most glorious sector in any gravel or unroad race on the planet. It's roughly 8-km of cyclocross inspired twists & turns, grass & berms, snakes & curves, and hills & bergs, which make for the most dynamic and fun racing that could ever be imagined. The Snake Farm is Matt Gilhousen's property and he has spent an enormous amount of time and energy over the last year grooming this special place. If the UCI knew what they were doing, they'd want the Snake Farm to host a World Cup Cyclocross event. Alas, these are the same folks who'd rather put on a Gravel World Championship on a course with no climbing or proper gravel for road riders not even riding gravel bikes... but that's another story. THANK YOU, MATT!
BWR Kansas Race Report – Rebecca Fahringer

BWR Kansas was my first BWR event, and man did it deliver! This is coming from the girl who didn't even get a waffle. I had NO idea what to expect and relied on the intel of my teammates to tell me what the course would be like and the fact that NO, I did not actually need a hydration pack and 3 bottles. I would also like to note that no one told me how long this event was until literally the week before. Could I have looked it up? Yes. But that totally ruins the thrill of seeing that 100-mile mark come up and wondering, "Hm, I wonder if we are finishing soon?"

After an unexpected call-up and start-line-sealant-top-up, the race was off! Lucky for me, it was a moderate paced neutral roll through town, and it was hard to tell when neutral ended and racing began. There were a few moments where the pace was pushed up a few kicker hills, but the first separation really happened in the first section of single-track. I came out as the lead woman, but was one huge effort short of connecting with the small group ahead of me, and they hit the road and were GONE. I dangled solo for a while before connecting with another rider, and then we sat up once a chase group was within sight coming up behind us. This group had the rest of the lead women, leaving four of us: myself, Flavia, Meaghan, and Whitney. We were with an interesting group of men – but that is a different story all together. The four of us really had a good dynamic in my opinion. One of the best things about gravel racing is the ability to make friends out there, male or female, lend a tool or a bottle, take a pull or sit in. 

After the second single track section (Perry Lake) I came out with a fair lead, but knew it was silly to try to hold it, solo, on a windy road, so took a moment to use the facilitrees, and waited for everyone to come out on the other side. But this was proof that I had a definitive advantage in the technical sections. Eventually Meaghan flatted and had to DNF, leaving three of us. Flavia pulled the ripcord on a climb with maybe 30-35 miles to go (I try to not look at the mileage as I ride because let's face it, who wants to tic by the miles when they can be looking at pretty trees instead?).

Going into the Snake Farm technical section, the group essentially let me in first, knowing I would be passing no matter what. From the moment we hit the grass I had a gap, and I wouldn't doubt if the gap was about 2-minutes or more by the time I was out of that section. With 15-miles left in the race, I had to decide if I thought I could go solo or should sit up and maybe let it come down to a sprint with Whitney. I thought to myself "I can do anything for 15-miles", especially knowing there was a 6-mile section of single track at the end (thanks for the heads-up, teamies!). And, uh, yea. Then I won the bike race! Super happy with the win, not just because I won a bike race, duh, but also because this past month was the first time "ze sensations" have been there since I had my concussion in September 2021. 

I had gluten free pasta thanks to my teammates Cory Wallace (purchaser) and Kerry Werner (boiler). They need everyone to know this. I am not gluten-free, generally.
This was by far the most dynamic and exciting BWR race in 12 years of Unroadiness. There were so many different breaks that got away where we thought that was the winning move, only to have the group reform before another attack would get off the front. It was relentless and the course's undulating nature offered repeated ramps for escape. This is not to mention the single-tracks, which we're the true antagonists of the day for many.

In fact, the first Snake Farm diversion (Q/KOD#1), de kleine slang, did what it was suppose to do and splintered the leaders into four groups. It would take 15-miles before these groups were all back together. As soon as they were, Stefano Barbieri went off the front with Jonas Orset and gained a two-minute advantage, which Nicholas Roche clawed back to make the break three-strong... but only for a moment as Stefano suffered a sidewall gash and was sadly out of the running, in spite of his good legs.

Eventually, these two were brought back, and now the front groups were four again, three of which came back together again at the second Feed Zone, leaving 14 riders together until the 5-mile single-track of Perry Lake (Perryberg Forest). While everyone went in together, they came out in ones and twos. In fact, Griffin Easter and Kerry Werner exited this diabolical diversion a minute ahead of third place, but Kerry didn't want to get after it with half of the race yet to come, so Griffin spent the next hour solo off the front before he was caught by Pete Stetina and Nicholas Roche, followed by another eight riders.

From there, the attacks were hard and furious... one notably from Brennan Wertz that had some riders waving the white flag. Each attack whittled the group down until a tacit truce ensued in the lead up to the 8-km Snake Farm sector - Slengenwinkel Doolhof - where Tanner Ward successfully got away from the 4 contenders with him last year. This year, it was Pete Stetina and Griffin Easter who exited the ThunderSnakeDome first, with Adam Roberge in chase mode.

Adam eventually caught Pete and Griffin, and in a moment of neutrality where the lead vehicle was offering last chance for water, Adam attacked savagely, with Griffin struggling to catch his wheel and Pete still trying to get his fresh water bottle back into its cage to get on Griffin's wheel. That attack proved to be pivotal and Adam entered the River Trail gauntlet with 15-seconds and took a slightly different line than Pete and Griffin did, following his GPS monitor. Had that gap not have happened, it would have been three men together in the final Riveroever Lekker sector and what a different race it might have been...

Alas, Adam went on to his first BWR victory and a nice pay day to boot. What an incredible race it was for all the contenders.
BWR Kansas Race Report - Adam Roberge
After a 5-km neutral roll-out, the green flag dropped and we are off for a 
grueling
 198-km mix of unroad gravel, double-tracks & single-tracks. 😈
The first crucial point of the race was only 10-km in, so everyone was already fighting for positioning. At this de kleine slang sector's entrance (KOD), I was in second place behind Nicholas Roche and quickly found myself at the front, pushing the pace. At the end of it, we were a lead group of six, but many different groups had a big chase to catch our lead group, and eventually we were back to a front group of about 30 riders. 🧐
From then, everyone was preparing for the day's most challenging sector: a 9k-m single-track with six dismounts. I arrived to the sector in second place after an entertaining handlebar fight with 
@gmeaster91
. 😅 After smashing my front wheel 2-3 times trying to follow 
@kerryw24
 & Griffin, I slowed down and finally exited the single-track with a strong group of five, but we were way down on Griffin. Quickly, this group went from five to 14, primarily because of an impressive chase by 
@pstetina
 & 
@roche_nicholas
.
Not long after, those two attacked together and created a dangerous lead group of four by catching Griffin and bringing with them
Inno
 (
@premium_russian). I was left behind with Kerry, 
@wallacesworld
, 
@hoehn_alex97
 & 
@brennan.wertz
, and we were losing some ground. Brennan then put in a strong dig, and I was the only one able to follow. After a tough 10-min bridge, we were back in the lead. 💪

Next, our front group of six entered the 8km freshly built 
@unroadunltd
 cyclocross circuit. Griffin was trying to get away again, and Peter and I were the only two able to hang on. Right after the end of the sector, we quickly established a cooperative paceline. We knew we couldn't afford to play strategy games, because we didn't have a big gap on the chasing riders, and there's still a 9-km MTB 
single-track
 left. ☠️
Closely before the single track, I attacked and successfully establish a 20-secon gap at the sector's entrance. My legs and focus were on point, and I eventually exited the single-track first and 
TTed
 my way to my first BWR win! 🍾
@ibemmx
, the BWR race organizer, described this race as the most dynamic he's ever witnessed, and from a rider's standpoint, it's hard to argue. 
#ferociousracing
. 🧇
I'm very appreciative of everyone's efforts in this hard fought battle and am grateful to all the volunteers and lead vehicles out there to ensure our safety and hydration needs are met. I can't wait for more!
FIDLOCK, creator of the greatest water bottle system ever invented, is offering all BWR riders a special discount on their TWIST water bottle system and all of their bike mounts and other bike accessories. Just click this link and use BWR30 at checkout. Make sure to sign up for other deals from FIDLOCK.