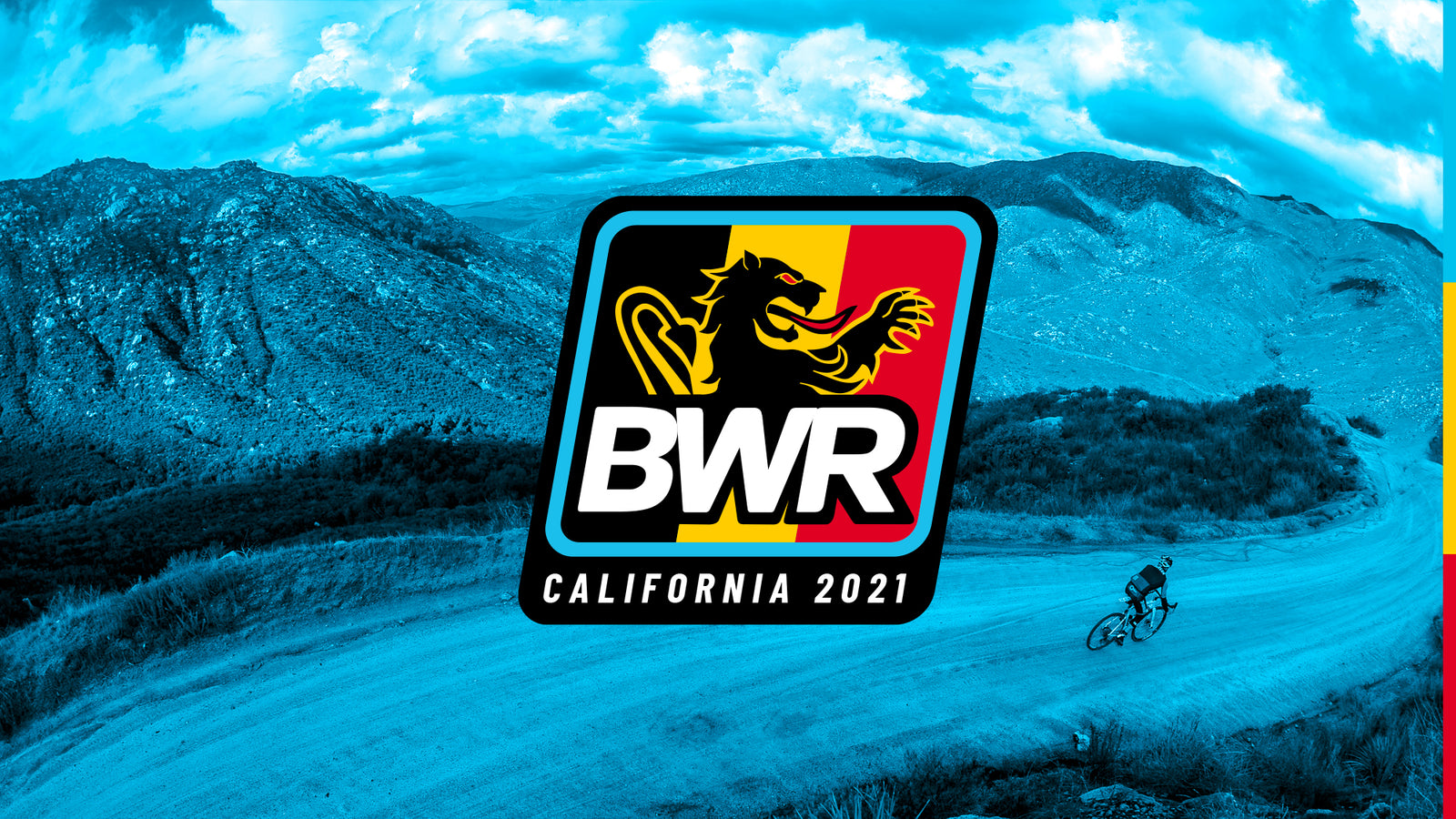 Please read all of this important info!
With just 46 days left to prepare for what will be the biggest event of its kind in the US this year, please take a moment to be entertained and edified with this update...


* Take a look at the photo above, which shows just one wave of the 2019 event, and picture three-times as many riders for this year's event.

2021 BWR CA Courses
We have been able to finally get the county to review our proposed courses for this year's race, after a year of ignoring the subject. We will provide the final routes once permitted the week of the event. Here are the stats of the yet-to-be permitted routes;

WAFFLE:
131.7-miles / 212-Kilometers
11,000 feet of climbing
10 categorized climbs
Steepest grade of 23%
19 off-road sectors - 50-miles worth
3 KOM Sectors
3 KOS Sectors
3 KOD Sectors
9 Feed Zones
Water crossings

WAFER: 
71-miles / 114-Kilometers
6,000 feet of climbing
7 categorized climbs
Steepest grade of 23%
15 off-road sectors - 32-miles worth
Water Crossings

WANNA: 
37.5-miles / 60-Kilometers
3.500 feet of climbing
4 categorized climbs
Steepest grade of 23%
7 off-road sectors - 9-miles worth
---
THE LOOK CRIT-CROSS AND BWR PARTY
For the finish of this year's BWR, we created a 1-mile Crit-Cross course that all riders will be confronted with. In celebration of this new feature, we have created THE LOOK CRIT-CROSS, which we will run on Friday night during the first day of the Expo. There will be a number of category races for all riders to join in. The entire North City will be a Beer Garden, but along the LOOK CRIT-CROSS course we will have a big party through the Lost Abbey Alley, where riders will have to endure the heckling, beer throwing and challenge of the chicanes we've created for this festive nighttime racing.
Register for the Look crit-cross here
---
THE WAFFLE WEEKEND
Below is the current schedule of events, which is sure to be added to in the next two months.
FRIDAY, JULY 16TH
7 a.m. - 11 a.m. – EXPO VENDOR LOAD IN
12 p.m. - 6 p.m. – BWR EXPO & REGISTRATION
5 p.m. –  9 p.m. – LOOK CRIT-CROSS (OPEN TO EVERYONE)
6 p.m. –  9 p.m. – LOST ABBEY LIBATION STATION
 
SATURDAY, JULY 17TH
10 a.m. - 6 p.m. – BWR EXPO & REGISTRATION
11 a.m. – IRC TIRE THERAPY – MAIN STAGE
12 p.m. – RIDER BRIEFING #1 – MAIN STAGE
1 p.m. – CONSUMPTION STRATEGIES BY HAMMER NUTRITION
2 p.m. – RIDER BRIEFING #2 – MAIN STAGE
3 p.m. – LIVE MUSIC - MAIN STAGE
5 p.m. – 6 p.m. – VIP/MEDIA RECEPTION
6 p.m. – 9 p.m. – VIP/MEDIA/RIDERS PRE-RACE DINNER

SUNDAY, JULY 18TH
4:30 a.m. – WAFFLE ENGORGING ENSUES
7 a.m. – WAFFLE PRO, 1/2 MEN START
7:05 a.m. - WAFFLE WOMEN START
7:10 a.m. - WAFFLE MEN CAT 3/4 START
7:15 a.m. - WAFFLE MEN CAT 5/PUBLIC START
7:20 a.m. - WAFER MEN START
7:25 a.m. - WAFER WOMEN START
7:30 a.m. - WANNA START (ALL)
10 a.m. – EXPO AREA OPENS - WAFFLES, MUSIC, BEER, FUN AND GAMES
4 p.m. – PRO & CATEGORY AWARDS
4:30 p.m. – WAFER & AGE GROUP AWARDS
6 p.m. – EXPO CLOSES 
8:20 p.m. – COURSE OFFICIALLY CLOSES (SUN SETS AT 7:56 p.m.)
* wave starts are determined by usac road category submitted at registration