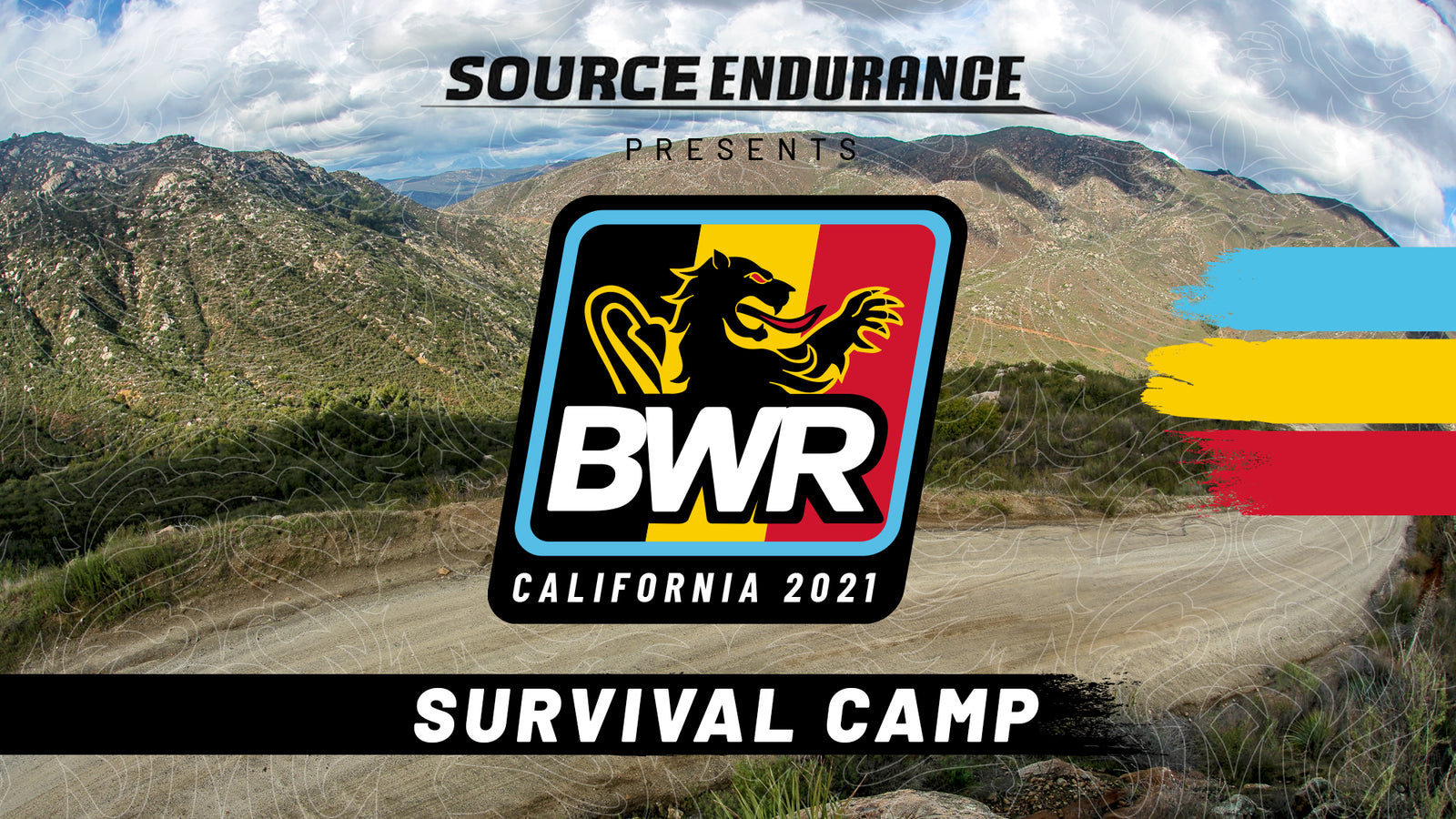 The 10th Annual Belgian Waffle Ride (BWR), the most unique cycling event in the country, has more than 4300 riders signed up, most of whom have never done the grueling, technically challenging and diabolically dirty deed. That's why we've created some Survival Camp options with Source Endurance for each of the four BWRs. This year's celebration edition of The Hell of West (CA) is every bit as long and even harder than previous editions with a certainty of warm weather. Albeit each event's parcourse is dramatically different, all BWRs will offer the same type of insanity, challenge and the unparalleled experience that the event has become known for—complete with pain, suffering, ecstasy and agony… and yes, Belgian waffles and ale.
The BWR offers a growing and special breed the type of experience that requires months, if not years, to train for adequately, while requiring technical bike handling skills and, more importantly, the right equipment and nutrition to survive. Enter: Source Endurance and TheBWR Survival Camp…
The focus of the BWR Survival Camps will be to allow riders to preview and beta test each official route with course reconnaissance, before anyone else knows the route. The camp enables Survivalists to familiarize themselves with the route at a pace that is comfortable and enjoyable for them. Riders looking for more miles are welcome to incorporate additional routes before or after the scheduled ride each day. Keep in mind, in the past, as much as 40% of those registered never make it to the finish line, whereas 95% of all Survival Campers make to the finish, happy and ready for more.
The camps serve up an incredible gravel and mixed terrain experience blended with a superb fitness, nutrition and flexibility camp. Our instructors are former winners of the BWR and other less impressive events... arguably an assembly of some of the best in the U.S. regarding riding, racing, and coaching gravel events. They're world-renowned riders, former and current professionals, former world gravel champions, national champions, state champions and waffle-eating champions; who will divide riders into groups based on ability and guide everyone through the appropriate BWR course providing professional insight on training, nutrition, strategery and skills development. We will utilize our years of off-road experience to help develop your skills on loose surfaces. We are here to assist you with everything from equipment choice to line selection to ensure that you can safely manage even the gnarliest sections. On and off the bike, instructors are available as mentors and guides.
The experience of a BWR Survival Camp is like being a professional, but without all the pressure or hype. The people you will meet will become some of your most favorite humans while you enjoy fantastic riding and wonderful eats as you make lifetime memories.
GET YOUR SURVIVOR INSURANCE POLICY TODAY!
Here are the details:
2021 BWR Clinic and Camp Offerings:
BWR Survival Camp: Kansas (Training Camp)
BWR Survival Camp: North Carolina (Pre-ride and Recon Camp)
BWR Survival Camp: Utah (Pre-ride and Recon Camp)
All offerings include:
- Crucial course knowledge not available to anyone else
- How to mentally and physically be prepared and positioned for a successful day
- Live like a pro with all the support you need to enjoy learning
- Great support from the camp and event partners
For the Pre-Ride / Recon Camp:
- Derived from the same fundamentals that drive the pros during their weeklong recon camps before one-day classics
- Fitness and form are built before you arrive (Comes with a BWR training plan included) 
- Preview the course, focusing on strategic points in the event and specific skills needed to thrive on game day. 
- Camp takes place during your taper.  Rides are completed in that context. 
- Toe the start line feeling fresh, rested and knowing that you have the course dialed. 
Reasons to do course recon:
- Some parts of the course are really tricky
- Know where the groups bunch up, as well as where they get strung out
- Where are the best places to rest and where to move up
- Strategize where the best lines are in the newly 60-miles of sand, rocks, dirt, water, and gravel
The Source Endurance Survival Camps are your insurance policy to survive and thrive any and each of the BWRs.