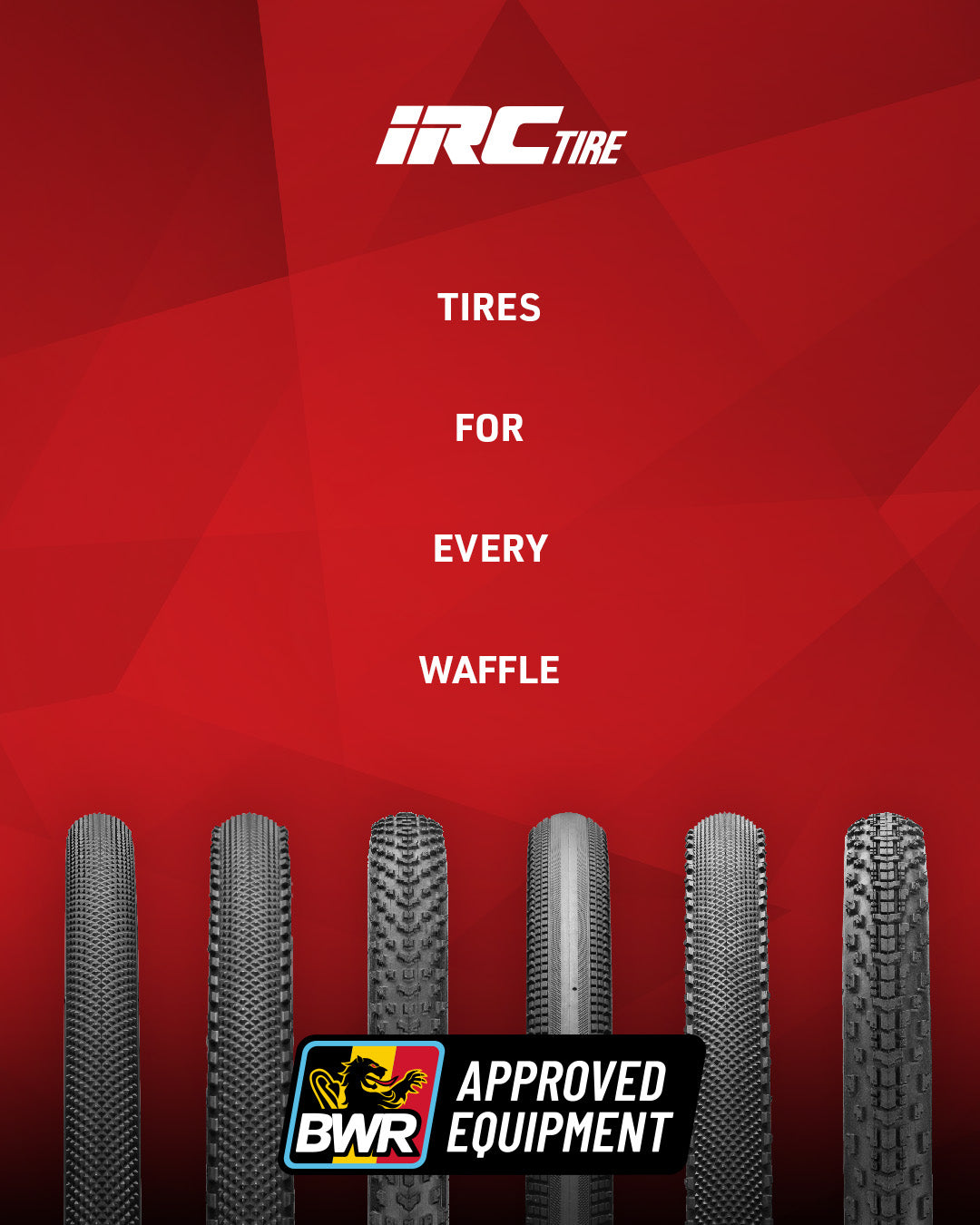 Within the BWR exepreience, there is no more important decision than whichtire you choose to get you through the race. Getting as many riders as possibleonto the wide variety of IRC Tire options ensures there is a greater chance thatthey will get to the finish without their tires ever being an issue. IRC is avital partner to help us continue the momentum our events have generated -our collective goal is to get as many riders to the finish safely.
IRC is proud to be the official tire partner of the Belgian Waffle Ride (BWR) and weare very excited for the inaugural BWR AZ March 11 - 12. The BWR is treacherous.The courses are designed to test your body, mind, and equipment to the limit.Tire choice is critical. We worked with the Monuments of Cycling team to bringyou BWR AZ course intel and tire recommendations for this grueling event.
The Boken DoubleCross tires provide superior performance on loose, rough, orloamy terrain making them the perfect tire for the BWR AZ course. The 700x42is optimal, however, if you want one tire that can waffle it all, it isthe DoubleCross 700x38.
Below are the dates of the seven BWRs for 2023, all of which will feature in the omnium for the Quadrupel Crown of Gravel Series for both the Waffle and Wafer:
Inaugural BWR AZ in Scottsdale, AZ on March 3 - 5, 2023

12th Annual BWR CA in San Diego on April 14 - April 16, 2023

Inaugural BWR BC on Vancouver Island, BC on May 26 - 28, 2023

3rd Annual BWR NC in Asheville on June 10 - 11, 2023

4th Annual BWR UT in Cedar City on August 25 - 26, 2023

3rd Annual BWR KS in Lawrence on October 13 - 15, 2023

Inaugural BWR México in Queretaro, MXon November 25 – 26, 2023