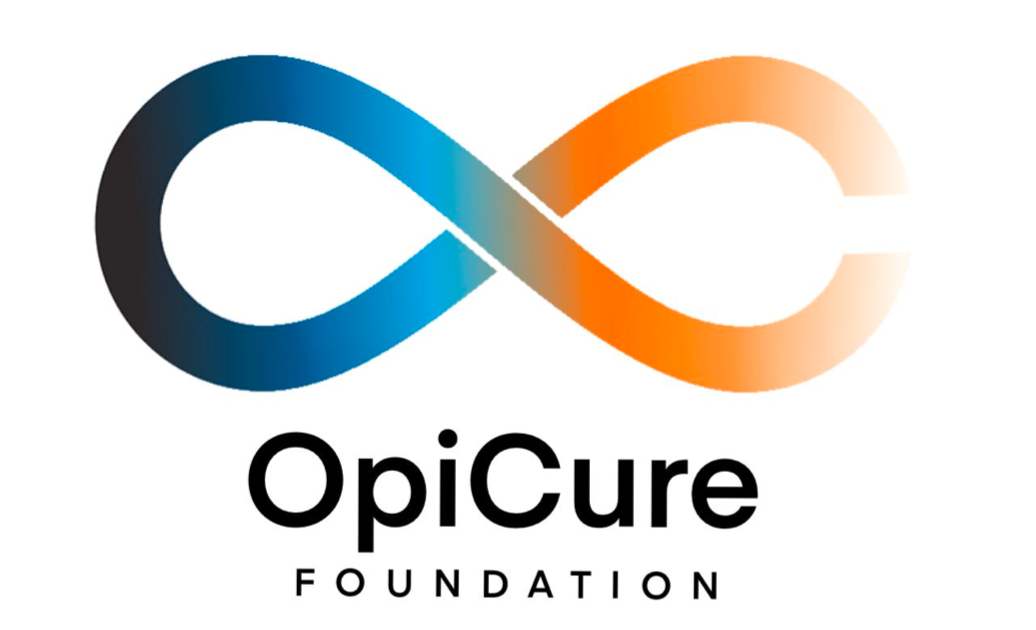 OpiCure Foundation p/b Orange Seal Gravel Team 
BWR California Race Weekend Recap
Thursday April 28, 2022
AM
The idle of three vehicles reverberated across three different states. Utah, California and Arizona. Our first Belgian Waffle Ride was at the cusp of beginning. Utah included both President and Community Director of OpiCure Foundation, Cullen Easter and Sydney Berry respectively.  California sat Lucie Kayser-Bril our first sponsored rider in recovery and her two children Emil and Aggie. Arizona simmered Vice President Griffin Easter. The date was April 28th and the mission was The Scandia Motel in beautiful Carlsbad, CA. All three teams turned the dial of their radios to ten, and put the pedal to the metal…actually into Eco, gas prices are not cheap these days ;).
Lucie Kayser-Bril is our first sponsored rider in recovery from opioid use disorder. She found OpiCure Foundation through an application we sent out to the Utah recovery community and our connection has been kismet ever since. She and her two adorable kiddos drove out a day earlier, in order to make the obligatory day trip to Legoland. It's safe to say all now have advanced degrees in block building.  Fast forward to 4pm April 28th, and everyone who hailed from their respective domains arrived at the quaint yet beautiful Scandia Motel. BWR California had begun.
PM
Thursday night was the BWR course preview kick off with none other than Michael Marckx.  He combed through the daunting course that lay ahead, including 137-miles, dirt and an elevation gain of 11,000 feet. None of our riders had any previous race experience at a BWR California, so emotions like nerves, anxiety and bewilderment permeated our minds.  Luckily, our worries were eased knowing we have some of the best partners in the cycling business behind us: Orange Seal, Canyon Bicycles, Kenda Tires, ENVE Composites, Giro, ProBikeKit USA, Morvelo, BWR, Know Your Script, Peak State Fit, Bliz Eyewear, University of Utah Health, Huntsman Mental Health Institute, Larry H. Miller Group of Companies and SRAM.  That collective belief in the mission of OpiCure Foundation, using the bicycle and gravel community as a tool to help assist those in recovery from opioid use disorder, reaffirmed we were more than ready to take to the start line Saturday morning.  Lastly, President and Vice President of OpiCure Foundation, Cullen and Griffin Easter, had the incredible honor to talk to the event's attendees about the mission at OpiCure Foundation as well as our incredible partnership as the National Charity Partner of the BWR Series.  
Friday April 29, 2022
AM
BLEEP, BLEEP, BLEEP 7:00AM.  There were mixed reports of sleep quality from the night before from the OpiCure Foundation crew.  Apparently beds are not created equally. First item of business, coffee and fast!  A quick head count and we hit the Carlsbad sidewalks.  A warm and inviting coffee shop specializing in, you guessed it, coffee welcomed our patronage.  Bagels and cream cheese, a variety of instant oatmeal and a small array of pastries were at our disposal.  But most importantly, the crew was beginning to smile. The first sips of coffee had commenced.  The rest of the day would be no problem.  
We left the Scandia Motel just before 9AM to register, have our bikes looked through one last time by the mechanic team over at Canyon Bicycles, preview some of the 137 miles of terrain, say hello to our incredible partners based at the Event Expo and for Lucie to take part in the Ice Cream social ride at 2PM with her kiddos and one of our incredible OpiCure Foundation volunteers for the weekend Katie Bonebrake.  
Registration, check!  Bikes looked through and ready to rip, check!  Lucie and Katie got kitted up and rolled out with the many other fellow Ice Cream socialites while Emil and Aggie went ahead with the Canyon peeps to wait for their arrival and of course, eat ice cream cones basking in the warm California sun.  
At the same time, Cullen, Sydney and Griffin headed out to preview the starting climb, final dirt sector and final challenge Double Peak.  The starting climb was a new edition to the race and we all agreed it was the safest and best way to find your group for the day.  The dirt sector was very hootable and hollereable.  Double Peak was slow and steep.  These sections were just the tip of the iceberg but quickly confirmed the infamous Hell of the Westtitle.
PM
We made it back to the Scandia Motel and had some downtime to organize race food, install our number plates and go down to the beach to bask alongside the beautiful Pacific Ocean.  After satiating our appetites with crisp salty ocean air we worked up quite the appetite.  Cullen glanced at Griffin and said, "When you're here you're family?" Griffin grinned and responded with, "When you're here you're family."  At our first trip to Oklahoma racing The Mid-South we ate dinner at the world famous Olive Garden and haven't looked back. Endless soup, salads, breadsticks and heaping plates of spaghetti.  Need we say more?  That night, Ben Raybould, another OpiCure Foundation volunteer joined us at Olive Garden for what has now become an OpiCure Foundation pre-race tradition.
April 30, 2022
AM
Imagine a motel bed, now imagine a buffet of oatmeal, yogurt, bananas, coffee (in cardboard bowls), peanut butter, cold hard boiled eggs and nowhere to sit. Breakfast was served and it was 430AM.  Perhaps our "restaurant" was non-traditional, however, the quality of food and goal of packing in calories was superb. Everyone was fueled and ready to roll out to the start of the Belgian Waffle Ride San Marcos 2022.
We parked just past the start line amongst the fantastic road safety police team for the day.  The air was crisp.  Race day was here. Lucie was smiling from ear to ear.  Cullen, Sydney and Griffin were laughing.  The work was done.  All that was left was to ride, and enjoy it.  The number of riders totaled roughly 2,000 people.  Things can be hectic before the gun goes off.  So before we made it to our respective positions in the pack we huddled up, put our fists together and chanted OPICURE!  
The course and race did not disappoint.  Below are very brief recaps of how our riders fared.
Griffin: Rode to an incredible 3rd place finish.
Cullen: Rode a strong race but early on suffered a hard crash.  He split his chin which required an ER visit to have stitches put in.  Fortunately, besides soreness and the stitches he came out fairly unscathed.
Sydney: Was tackling the course when she heard of Cullen's crash and pulled out to rush to the hospital and help.  She is Cullen's fiancé.
Lucie: Finished sub 10hrs and an incredible 9th place in her age category.  
All in all, The OpiCure Foundation p/b Orange Seal Gravel Team rode an incredible BWR California.  Everyone's experience embodied the full array of emotions that make finishing a BWR event such an accomplishment.  The feedback from Lucie confirmed once again that the bicycle and gravel community can help change the life of someone in recovery from opioid use disorder.  We want to thank everyone at BWR and to all our partners who believe in the mission of OpiCure Foundation.  We truly couldn't be where we are today without the support.  We will have two in-depth race recaps from Lucie Kayser-Bril and Griffin Easter in the coming days.  In the meantime, planning for BWR Ashveille has already begun.  So with that we wish everyone a fantastic week and look forward to seeing you all at the next BWR race!  
Lucie Kayser-Bril 
BWR California Race Recap
Waffle: Women 35 to 44 : 29 Racers - Final 9th
Why does the bike help?
The road to recovery is a long, winding and bumpy road. Not very different from Saturday's BWR course... And for many of us, starting with me, it was filled with relapses, struggles and moments where giving up and taking the easy road seem like an option. I failed, a lot. Even with the best intentions at heart, I couldn't reach my goals.
Biking restored a sense of self-worth. Whatever the mileage of the course, however long I spend on a bike, it is the one place where I learned to not let my mind take over. Lining up in the morning with all the other bikers, to try to finish something that seems pretty impossible, pushing your mind and body hour after hour to finally cross that finish line is a feeling like no other. On a bike I learned that I CAN reach my goals, and that as long as you go in the right direction, one pedal stroke after the other, nothing is impossible.