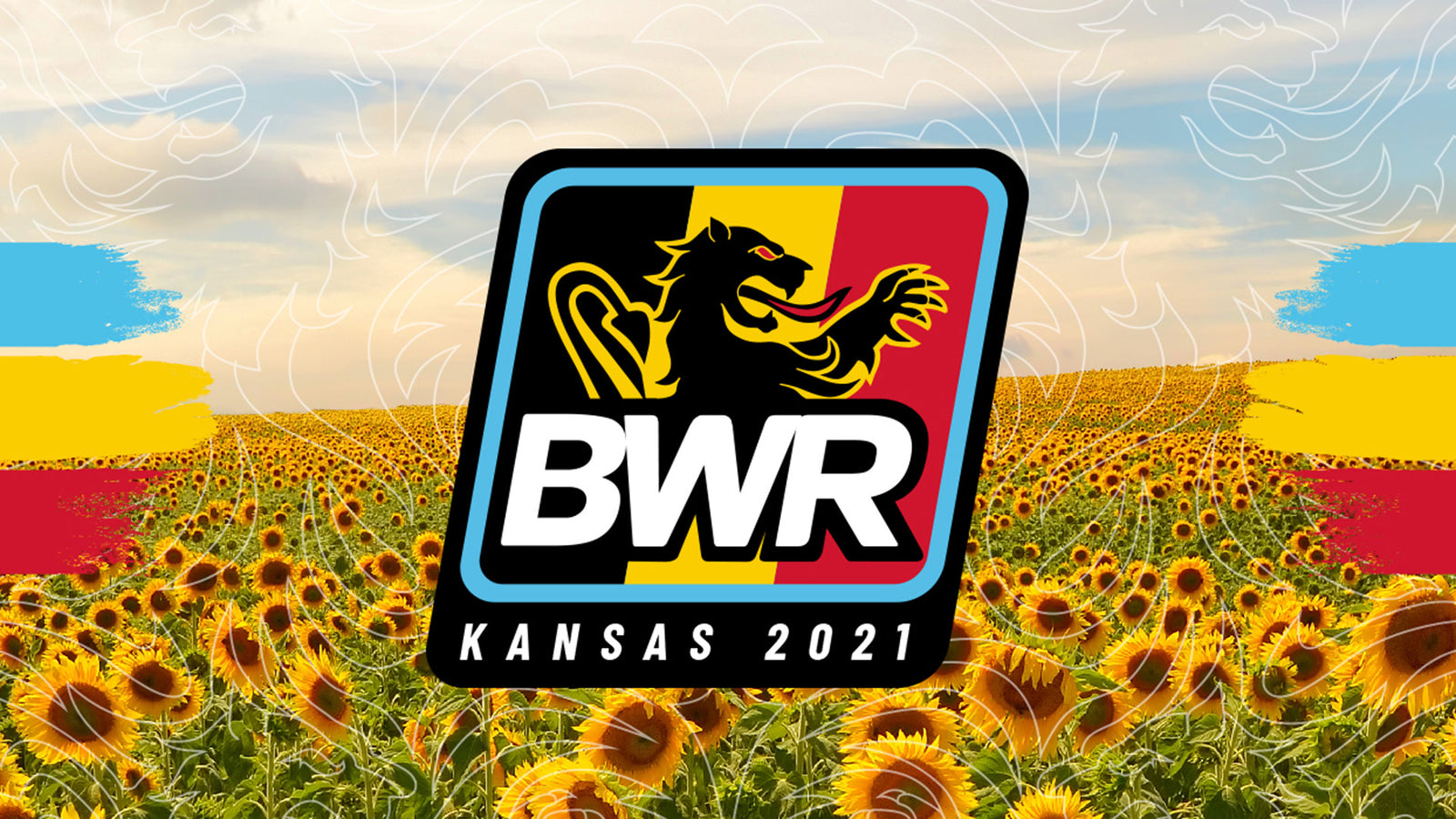 October 31st, the last weekend of racing for many. Originally I was slated to be out in Sacramento for Into the Lion's Den racing for team Bahati Foundation, but I called an audible and signed up for BWR Kansas.
I packed up Thursday night and got on the road Friday morning to make it to a local event, Tri Peaks Challenge, put on by the Fort Roots Foundation. It was a 120 mile spirited group ride that hit Mt. Magazine, Mt. Nebo, and Petit Jean Mtn. This was a stage race back in the mid-2000s. Maybe not the most ideal build into BWR, but at this point in the year,I've found it's best just to roll with it. I stayed the night in Fayetteville, Arkansas and drove Saturday afternoon with First Internet Bank teammate, Johnny Purvis, to Lawrence, Kansas. We talked on the drive about race tactics and anything we knew about the course, which wasn't much. We rolled up to packet pickup and set our sights on race prep..
A 7:30 am start time paired with a nice but brisk morning. Johnny and I sought shelter in the Sunflower Outdoor & Bike Shop for some warmth and admiration for the warm jackets hanging on the racks. The atmosphere was filled with nerves and tension as it was one of the first really cold mornings since autumn began.

The neutral roll out was brief and the race was on. With a few rollers to deal with early the field lined out pretty quickly and shrunk to 35-40 riders within the first hour of racing. As we rode North, the relatively strong headwind we fought for the first quarter of the race deterred many from thinking of attacking. John Keller spent a short time off the front, but with the mentioned headwind and fresh legs taking turns on the front, he was always within sight. At mile 18 we started to head west where crosswinds and steep punchy climbs started to really present themselves. At mile 24 I attacked on a steep climb drawing Ethan Overson of Cinch with me and many others reacting. A small group of 4-5 of us were clear by 5-10" but it seemed a bit too early to get a group to work cohesively.

Not long after a 2-man group got clear containing Matt Usborne and Tim Smith. Mile 37 was the first of our directional issues. Some of us started to take a left while others yelled right. Right prevailed and led us to a mandatory dismount where we crossed a decommissioned bridge. Adam Roberge took the opportunity to attack the group, with gravel spirit and all. The group eventually came back together with a few getting tailed off.

Mile 41 was the next directional mishap. The 24 of us in the chase group descended a straight gravel road, and we could see up ahead the two lead riders, lead moto, and lead car headed straight towards us in the opposite direction. The group started to hesitate wondering if we had missed a turn and as we all slowed down, Michael, from the lead car, told our chase group to flip it. Unfortunately for the lead two as their gap was then nullified. It was noticed at the time, but 5 riders out of our chase group continued on in the direction we were told not to proceed in. We then hit the first cx portion of the course around mile 45. This tested everyone's ability on and off the bike, as there was a decent chunk of hike-a-bike.
The field was in splinters. We emptied out onto the pavement and I could see the lead group of 6 just up the road by about 20-30". My rear tire was feeling a bit soft, but I pressed on to try and close the gap as quickly as I could. As I reached them, I was happy to see Johnny was in the group. We had a while until the next real decisive moment at mile 88, which was the major cx portion of the course, so we all cooperated and started to take turns. I decided more air was needed in my rear tire so I stopped for a quick fillup via CO2 and then pressed back on to close the gap. The miles ticked on and as they did my rear tire felt like it was going soft again, but I wasn't seeing any signs of sealant. I stopped again and noticed I failed to close the valve. Quickly filled up with what remained from the previous CO2 and closed up the valve stem. It felt like enough air at the time but, in reality, it couldn't have gotten it to more than 20psi. The chase was back on. I could see up the road two riders had dropped off the lead group. Ethan (Cinch) slid out collecting John Bortlesman (ABUS) with him. Just as the three of us were getting back on, we were approaching a steep climb. Alex Hohen (Wildlife) put in a well-timed attack while several of us were on the ropes. This split the group into half and I found myself on the wrong half of it.

After a chase, I was able to get back up to the lead 3; Hohen, Overson, and Prendergast. We settled into a rhythm the best we could but the repetitive steep rollers were energy zapping. I was feeling strong on the climbs and was worried about the upcoming cx and single track so I pressed hard on all of the 30-60" steep gradients to see if I could dent the legs of the competition at all. We hit the cx section at mile 88 which started with some mud and from there is where my gap started to open. The grass and mud was all fun and games but not long after turned into a rocky, technical, nearly mtb trail. I was having to be super cautious with the low tire pressure in the rear, trying to not slice a sidewall or smash the rim. The aiding tailwind helped push me away from the cx sector but a fierce crosswind on a long Eastward road killed my speed and morale as I was pushing onto the final single track sector which was 6 miles. This particular section felt just like a trail back home in Little Rock, Arkansas by the name of Pfeifer Loop. I was fading but the near familiarity of the trail helped the confidence. I exited the trail and had 1.6 miles to the finish. I started to think I had it in the bag but after about 500 meters I looked behind and saw a rider. The problem was I couldn't tell if it was a Wafer rider that had just exited the trail or a chasing rider. I kept on with my pace for 200 more meters, checked back again and the rider was gaining. It was Chris Prendergast. I emptied whatever I had left in the tank, which wasn't much, in the last 500 meters, unable to stand and Chris was unable to sit. I held on by just a few bike lengths. Gravel races are days of attrition, physiologically and with equipment. As long as you can keep pedaling and moving forward the race is never over till you cross the line. It was a great way to cap the 2021 season.

Thanks to my sponsors First Internet Bank, Heroes Foundation, Motion Cycling, HED, BBInfinite, Cervelo, and Eliel. Thanks to BWR for putting on these great events.

@TANNER.J.WARD
@FIRSTIBCYCLING