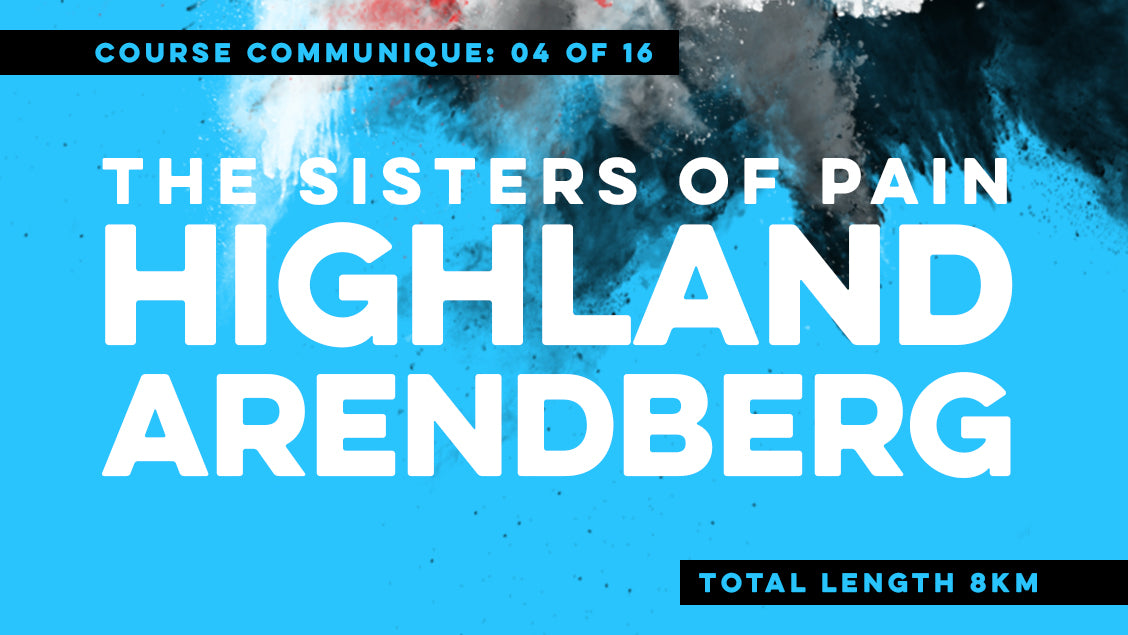 The second longest climb of the day—the cat 2 Highland Arendberg—commences just after you will have stopped to clear the mud from your frame, brakes and wheels, along with all the other detritus you acquired along the previous nasty off-road sectors. That is unless the course is dry, in which case it's probably be really hot and about to get even hotter—drink up. 
This five-mile climb has three pitchy bergs and peaks out at Eagles Crest, and thus the name Arendberg. Still early on in the race, it's along the Arendberg that you will have a hard time imagining nearly 100 more miles of misery. Yet, many around you will whimper along, praying and maundering to others between labored breaths, "that mountain off to the left isn't where we're headed, is it?" This is the first QOM/KOM sector of the day… It may be steep, but at least it's long.
Waferers, quit your shaking, you only have to do the first one-mile pitch of this killer climb, as you will turn left and head down Bandy Canyon toward the most eastern part of your journey and the beginning of Sandy Bandy where you start your return home.